During the summer months we offer free programs for schools, camps and community organizations in the lower Columbia region of Oregon and Washington. Our goal is to support our partners and provide opportunities for individuals to explore their local waterway. 
View our access and inclusion resources for programs and paddles.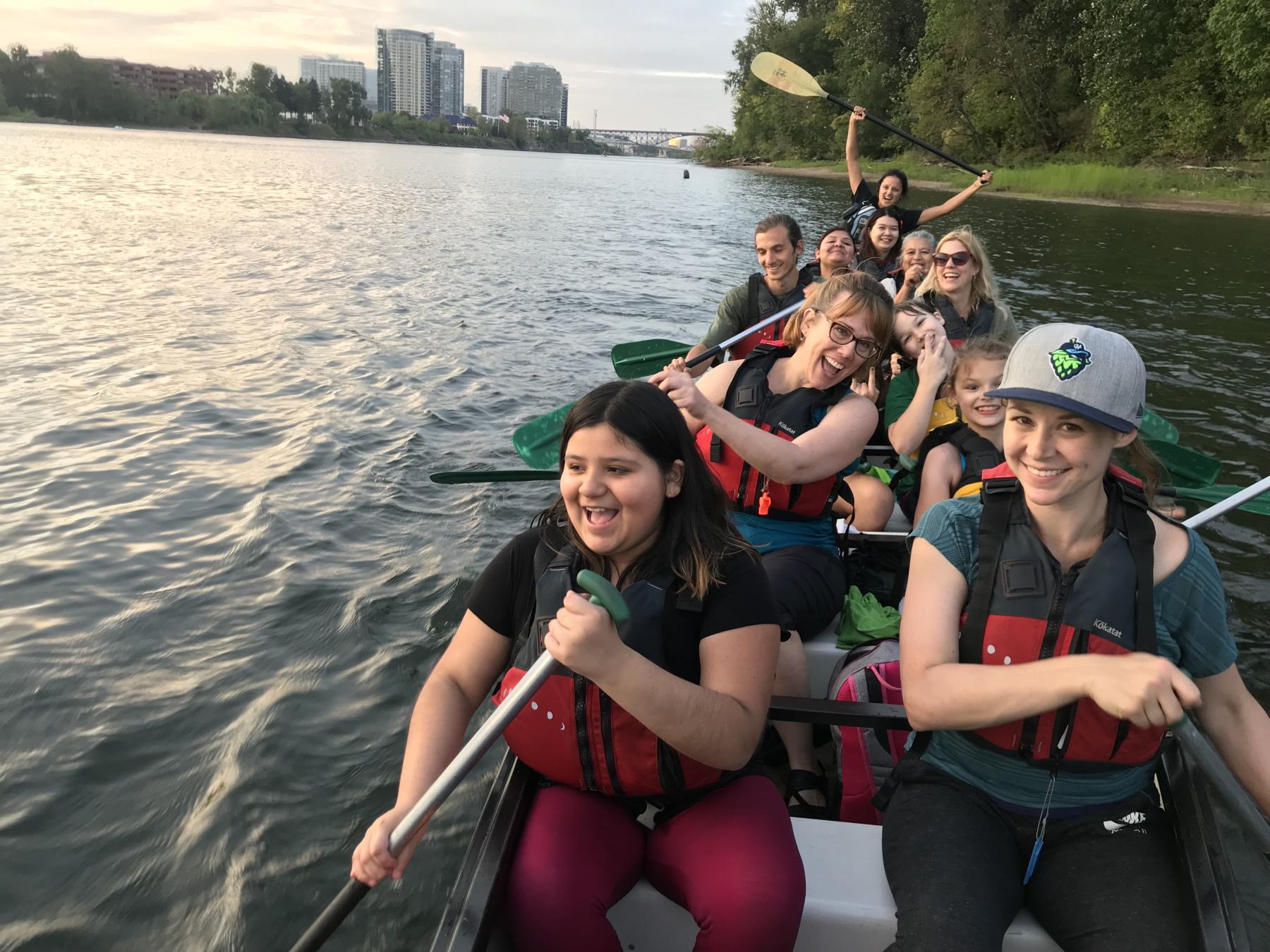 Paddling a canoe is a great way to experience a local river, view wildlife from a unique perspective and practice teamwork. Trips include and engage everyone regardless of their ability or previous experience. The Estuary Partnership provides binoculars, paddles, PFD's, safety equipment and two trained guides per canoe. Watch our paddle demo video.
Learn more about our Canoe Paddle Program

Scheduling Details:

Paddle trips are offered on the Willamette River in Portland and Gladstone, Lake River in Ridgefield, Lacamas Lake in Camas, Scappoose Bay in Warren and more!

Trips can be scheduled from June 18th through the end of August

We offer 1.5-2.5 hour paddle trips Tuesday, Wednesday and Thursday during regular business hours

Space is available for up to 28 people per trip

Two canoes accommodate 13-15 people each; a minimum of 10 passengers each is required per canoe

Minimum age for participants is 5 years old

We require 1 adult for every 5 children under 13 years old and 1 adult for every 7 children age 13 and older

Paddlers must be able to step 2.5 feet down into the canoe and sit on a plastic bench for up to 2 hours

Do groups need any equipment or special gear?

No. We provide paddles and personal flotation devices in standard sizes for ages 5 and above. For your enjoyment, please come prepared for the weather with appropriate rain gear, sun block and water.

Are the trips safe?

Trained guides lead paddle trips in very stable 29-foot fiberglass canoes. See our safety protocols or contact us for more information about how we stay safe on the water. We reserve the right to cancel due to high wind or any other unsafe conditions.

Do I have to be part of a school or group to participate?

Individuals can read more about joining community paddles that are open to the public on our Canoe page.