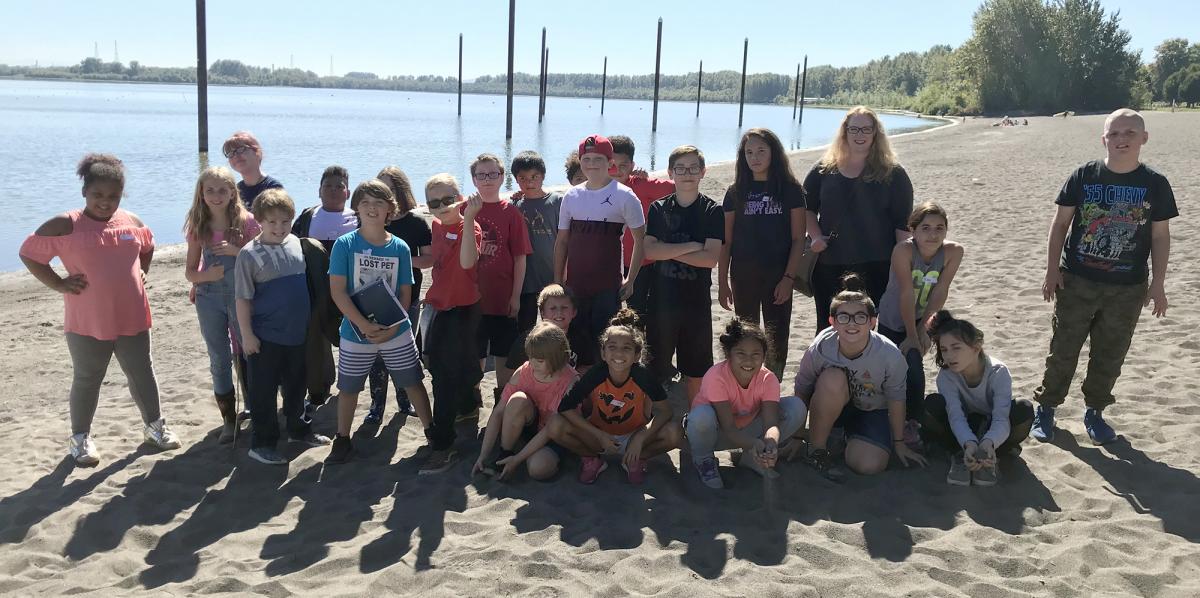 Experience Vancouver Lake engages community members of all ages in activities in and around the lake. The project is a partnership between the Estuary Partnership, local schools and community groups, and funders Clark County, the City of Vancouver, and Port of Vancouver USA.
School Programs
Every year since 2015, the Estuary Partnership works with several local schools to provide students with hands-on classroom lessons on watershed science, followed up with an educational field trip to Vancouver Lake. If you are an interested teacher, find out more about our School Programs.
Read about and see photos from our work at Vancouver Lake:
About Vancouver Lake

Vancouver Lake is an important resource to Clark County and the lower Columbia region. At 2,300 acres, Vancouver Lake is the largest natural lake system in the county, and its surface and groundwater resources are part of the most abundant aquifer in the area. Each year, the lake and surrounding area support over 200,000 migratory waterfowl and hosts a variety of salmonids, including lower Columbia chum, Chinook, and steelhead.
Residents can enjoy numerous recreational opportunities at the lake: paddling, sailing, swimming, hiking, fishing, and birdwatching are a few of the fun activities that await. Vancouver Lake Regional Park is a 190-acre park that stretches along 2.5 miles of the west shore of the lake and includes a sandy beach and lots of places to picnic. Vancouver Lake is loved by some, but many people in the area overlook this local treasure.
Is it safe to swim right now? Find out here: Vancouver Lake Water Advisories (Clark County)
Events
Find more activities happening at Vancouver Lake at the Vancouver Lake Rowing Club website and on Google events.