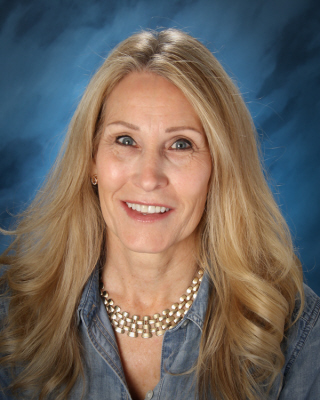 The Estuary Partnership is pleased to announce Lee Ellen Gilronan as our 2019 Steward of the Year. Lee Ellen grew up in Washougal, Washington along the shores of the Columbia River, where her mom was also a fifth grade teacher and her dad taught high school biology. Her parents instilled a love of the natural world through animals, gardening, camping, and enjoying the Pacific Northwest. Lee Ellen has worked in education for 36 years, with the past 20 years spent teaching fifth grade in Camas. She has always enjoyed the sciences and been an advocate for science education as a district liaison and State Science Fellow.  
Throughout the school year, Lee Ellen takes her students outside of the classroom to enrich their learning, and advocates for other teachers to do the same. This includes field trips through the Columbia Gorge and monthly water quality testing in the neighboring bioswale. She has worked with the Estuary Partnership for eleven years, and in that time she has taken hundreds of students to Steigerwald Lake National Wildlife Refuge for an outdoor field experience and restoration service project.  Over the years, she has also supported the curriculum development work of the Estuary Partnership and helped with teacher workshops. Lee Ellen and her husband Kevin share five grown children and their dog Rocky. 
2018: Charity Powell, Teacher
2017: Patrick Lee, Clark County Public Works
2016: Dave Ripp, Executive Director, Port of Camas-Washougal
2015: Lower Columbia Estuary Partnership Founders
2014: Hillary Barbour, Office of US Congressman Earl Blumenauer
2013: The Confederated Tribes of the Grand Ronde
2012: The Honorable Joan Dukes, Northwest Power & Conservation Council
           Louise Solliday, Oregon State Government
2011: Amy Borde, Pacific Northwest National Laboratory
         Lyndal Johnson, National Oceanic and Atmospheric Administration
          Jennifer Morace, US Geological Survey
2010: The Honorable Jeff Merkley, US Senate
          The Honorable Earl Blumenauer, US House of Representatives
2009: Susan Holveck, Beaverton School District
2007: Alice Ott Middle School students, teachers, and principal
          Girls Scouts of the Columbia River Council
2006: Jeff Rooklidge & Wahkiakum High School students, Wahkiakum High School
2005: Wilson Cady, Georgia-Pacific
2002: Louise Solliday, Office of Governor Kitzhaber
2001: Terry Hussman, Washington Department of Ecology (posthumous)
About the Award
Restoring and protecting the lower Columbia River and Estuary requires the efforts of many people and groups. We recognize and celebrate the hard work and dedication it takes to protect and restore the river with our Steward of the Year Award. 
The annual award, instituted in 2001 and presented during our Annual Dinner & Gala, recognizes exceptional stewardship by a group, entity, organization, business, government agency, or individual towards the restoration and protection of the lower Columbia River and Estuary. 
Stewards of the Year represent any sector of the community and any area of focus of the Estuary Partnership: habitat protection, water quality, land conservation and protection, education and community engagement, or leadership.  These recipients have all demonstrated this outstanding stewardship and commitment to the protection and conservation of the lower Columbia River.