Memories are made while paddling a river. This summer, the Estuary Partnership's Big Canoes – two 29' canoes with room for 12 passengers – helped 756 people make new memories while learning about the lower Columbia River estuary.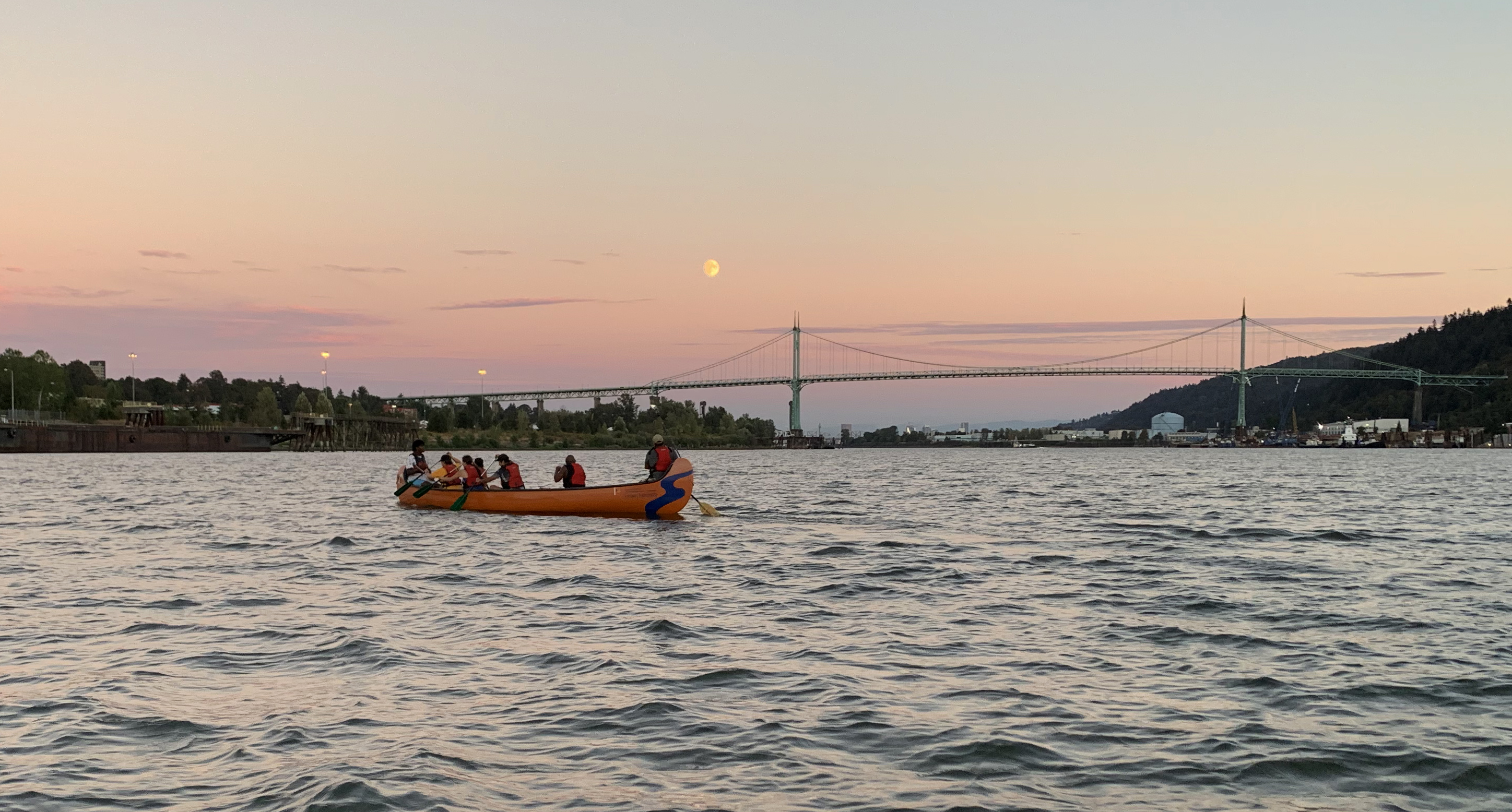 The Estuary Partnership teamed up with 37 different local, community-based organizations to explore five different waterways: the Willamette River, Tualatin River, Coffenbury Lake, Scappoose Bay, and Lake River/Vancouver Lake. Each Big Canoe trip was tailored to support the goals of the partner organization.
"Our goals for the first trip were to gain experience paddling, learn about the ecosystem, and have fun. And we did all those things," said Ashley Shawcroft, Girl Scout leader. "The trip was magical. We saw a lot of wildlife and many of our girls had never been on a canoe before. The goal for our second trip was to collect trash from the river, specifically a very large piece of Styrofoam that we were able to rope to the canoe and drag back with us!"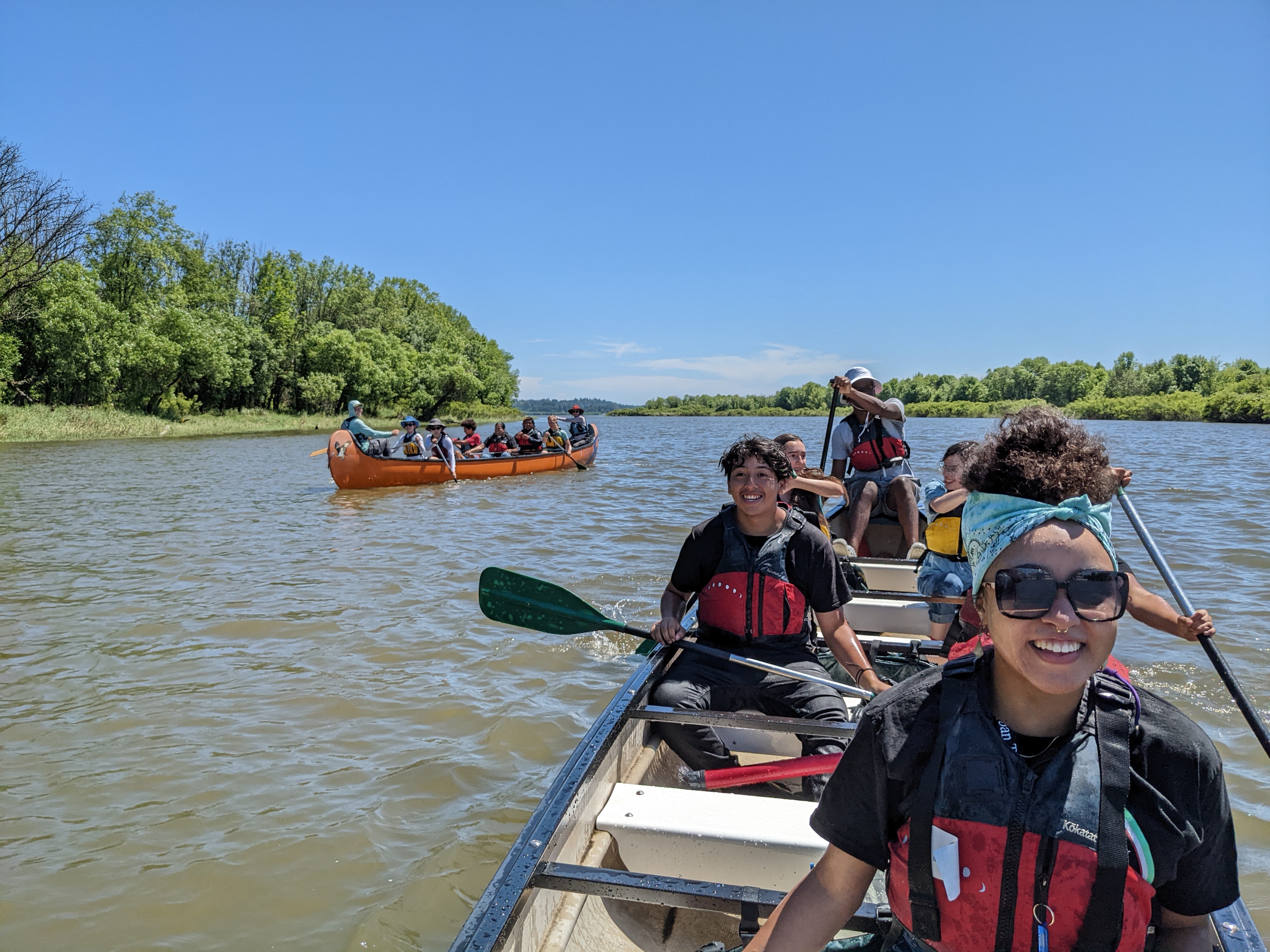 As with all the environmental education programs at the Estuary Partnership, our Big Canoe programs are offered to participants free of charge.
"Thank you so much for offering these programs for the Youth Conservation Corps! The fact that you have been able to provide paddling experiences for free is amazing, and it helps us to give these experiences to youth who may not have ever been in a canoe before. We are SO appreciative" said Yoko Silk, Stewardship Coordinator with the City of Portland.
The Estuary Partnership Big Canoe program is supported by the Oregon State Marine Board Waterway Access Grant Program (which invests 10-foot and longer nonmotorized boat permit fees paid by nonmotorized boaters for boating facility improvements), the East Multnomah Soil and Water Conservation District, the City of Portland Bureau of Environmental Services Portland Harbor Superfund Program, and Port of Vancouver, USA, Clark County, and the City of Vancouver.