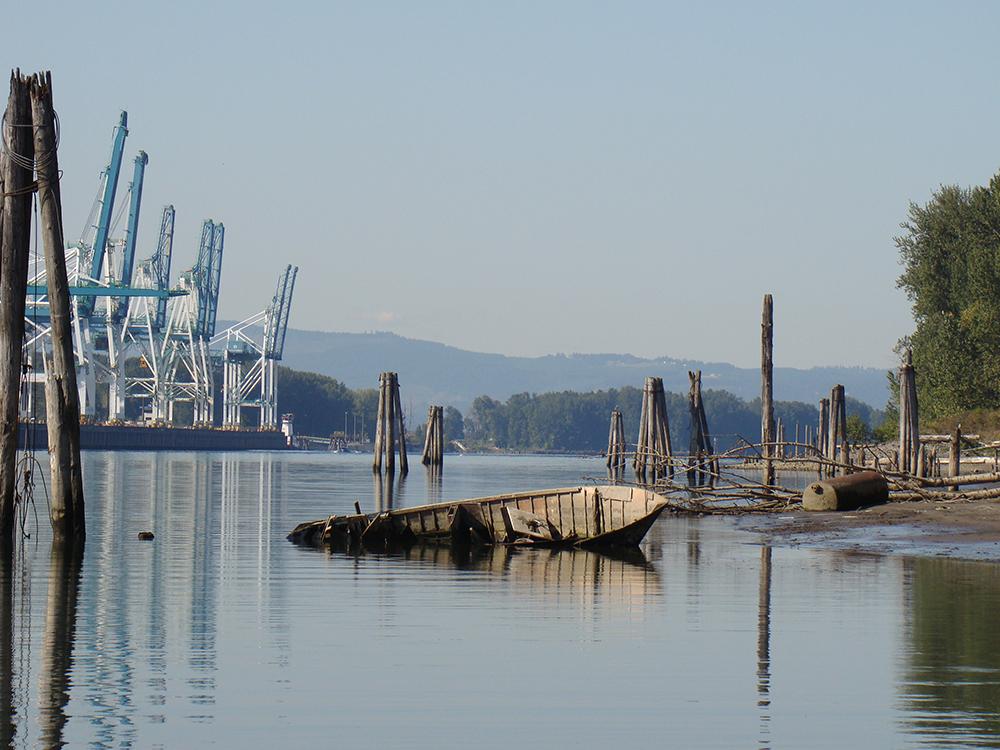 The Estuary Partnership is undertaking the first, large-scale effort to map marine debris in the lower Columbia River. We want to better understand the type, amount, and locations of marine debris to more completely understand the scope of the problem.
Specifically we're tracking small to medium size marine debris (less than 35-feet)—things like tires, styrofoam blocks, small boats, machinery, and other material that may harm recreational resources, habitats, and species.
The lower Columbia River from Bonneville Dam to the Pacific Ocean includes hundreds of miles of shoreline, sloughs and back channels where marine debris may be located. We are looking for help from the river community to find and document marine debris! All you need to do is take a photo, note your basic location, and upload that information to our website through our Marine Debris Submittal Form.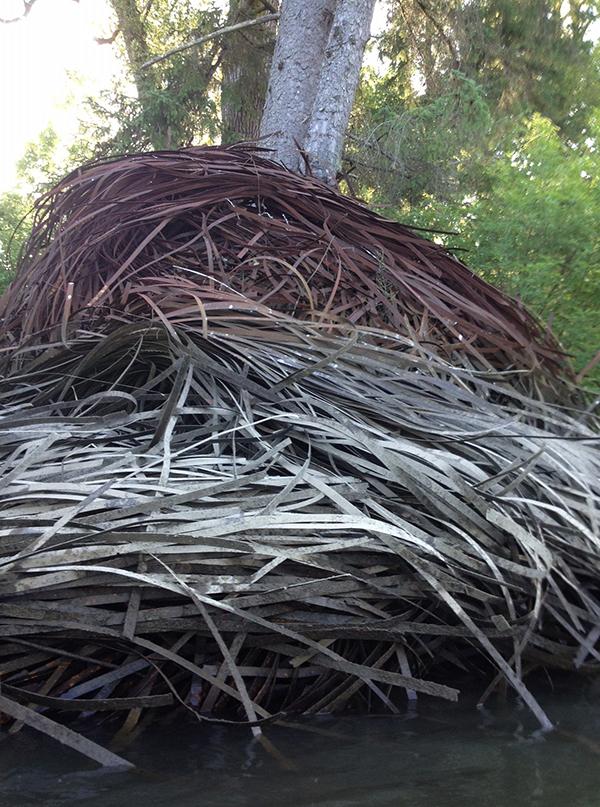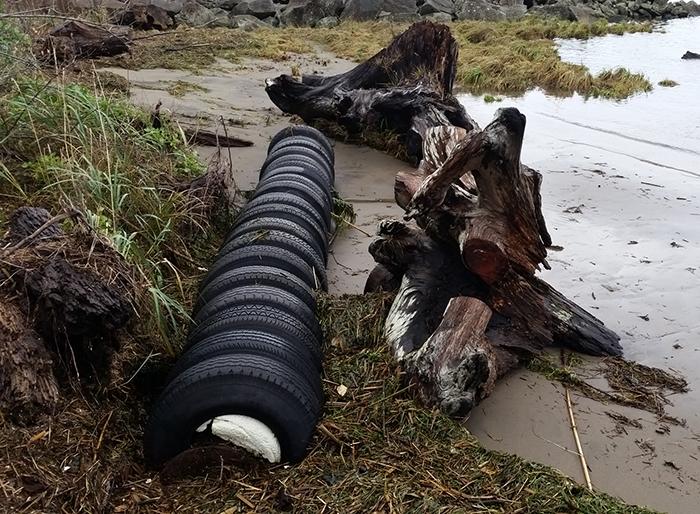 What type of debris are we talking about? In late summer of 2016 and 2017, Estuary Partnership staff conducted a one-day, snapshot survey of approximately 30 miles of shoreline. We documented over 100 instances of marine debris between Kalama and Portland. View the mapped locations on the Marine Debris Webmap below.
Using these surveys, we secured funding from the Oregon Department of State Lands for a shoreline cleanup along Sauvie Island and Multnomah Channel. This spot is downriver from the Portland metro area and had some of the highest concentrations of debris in the entire lower river. In September 2019, staff from the Estuary Partnership and Diversified Marine spent 3 days cleaning up dozens of tires and other junk. See a photo diary from the clean up.