On-the-ground habitat restoration is a critical element of the Estuary Partnership's Management Plan for the Lower Columbia River. Habitat restoration projects remove dikes, add large wood, plant thousands of native trees, create channel complexity, and implement a host of other actions to improve habitat for salmon and other species, and to establish functioning, self-sustaining habitat conditions.
Learn more about recent and upcoming Estuary Partnership on-the-ground habitat restoration projects!
A 900-acre restoration project near Washougal, Washington.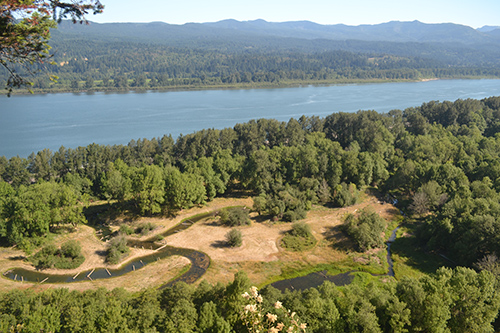 Fish passage and salmon habitat improvement in the Columbia River Gorge.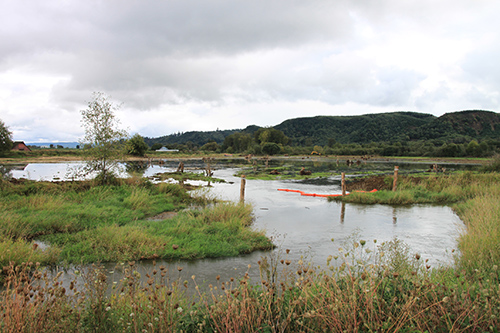 A 35-acre restoration project west of Clatskanie, Oregon that reconnected the floodplain to Westport Slough, a Columbia River tributary.