Before embarking on summer vacation, students from Spring Mountain, Oak Grove, Whitcomb and View Acres elementary schools completed a large restoration project at Meldrum Bar Park in Gladstone, Oregon. Over the course of eight days in May and June, 13 classrooms of fourth- and fifth-grade students worked in a quarter-area area to remove 100 cubic yards of blackberries and English ivy covering the ground and climbing up cottonwood trees. This work improved the riparian habitat at the park located along the Willamette River.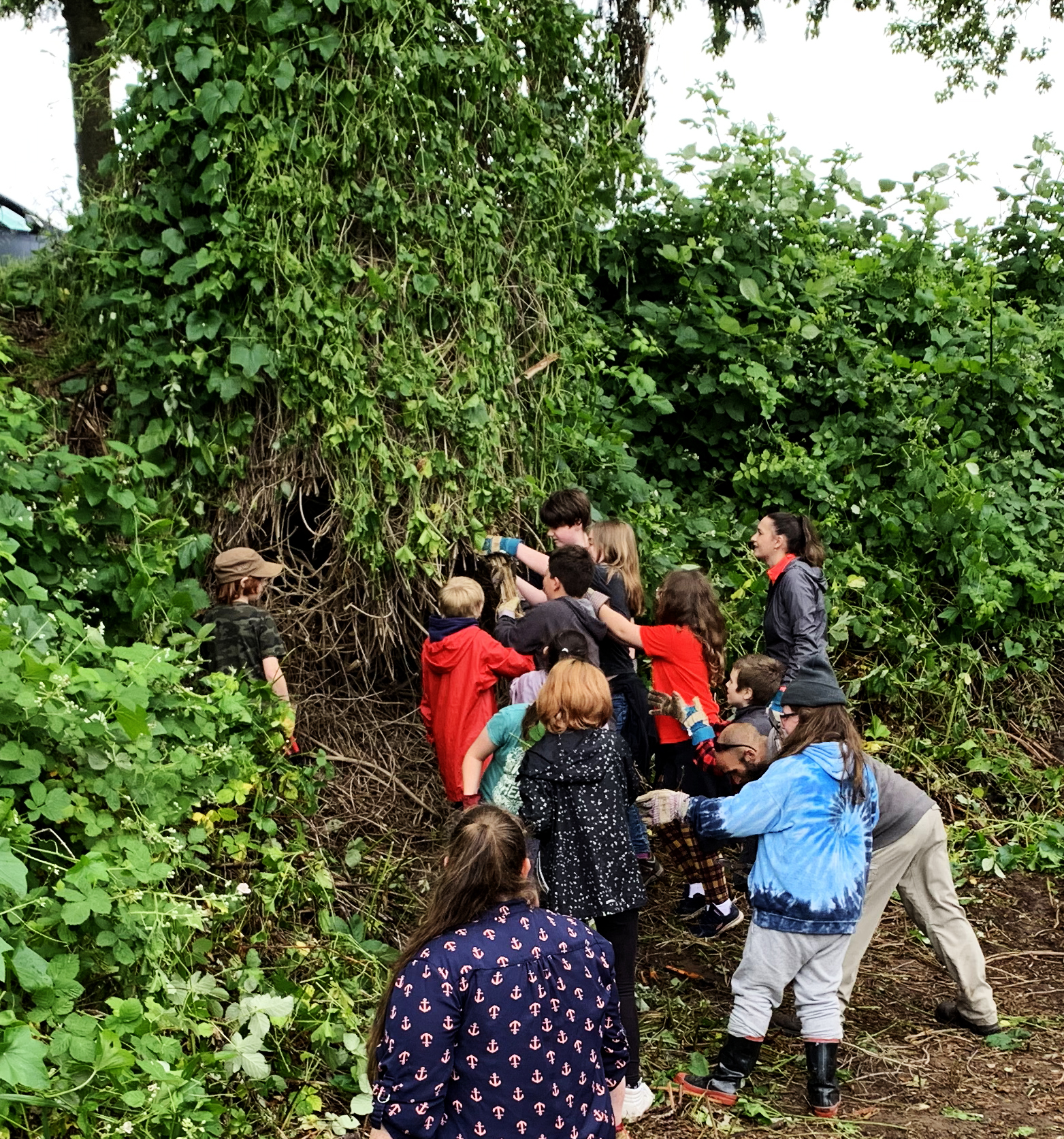 "[I am impressed] at how much of an impact was made at the designated site at Meldrum Bar Park," said Dan Ori, Public Works Supervisor, City of Gladstone. "I was pleasantly surprised to see just how much the students got involved in the project and that the pairing of education and work was really reflected in the results of this project."
The stewardship activities Meldrum Bar Park wasn't the only part of the students' learning experience. They also paddled in the Estuary Partnership's Big Canoes and explored the river from an on-water perspective.
"Pairing a shoreline stewardship project and on-water experience was a great way to engage students," said Alex Rhodes, Environmental Educator. "From a canoe, it's much easier to care and learn about rivers. Students were empowered and motivated by the hands-on work that benefited the fishing community.  They quickly make a connection between stewardship and a healthy river.
Funding for this education and service work program was provided by Clackamas County Water Environment Services and Union Pacific. Special thanks to the City of Gladstone for collaborating with the Estuary Partnership on this project.