The grand reopening ceremony of Steigerwald Lake National Wildlife Refuge was held on Saturday, May 7. We embraced the spring rains as we welcomed the community back to their Refuge. On behalf of all the project partners, we are thrilled to see the community back enjoying the Refuge. 

Thanks to all of our speakers and others who made the day special. Special gratitude to the drummers of the Cowlitz Indian Tribe for sharing their music, to Cowlitz Spiritual Leader Tanna Engdahl for providing an opening blessing, to Cowlitz Tribal Chair David Barnett for speaking, and to Vice Chair of the Chinook Indian Nation Sam Robinson for speaking and sharing a song.
 
Kas Guillozet, Watersheds Senior Program Director of the Bonneville Environmental Foundation (left) and John Hairston, Administrator and CEO of Bonneville Power Administration (right).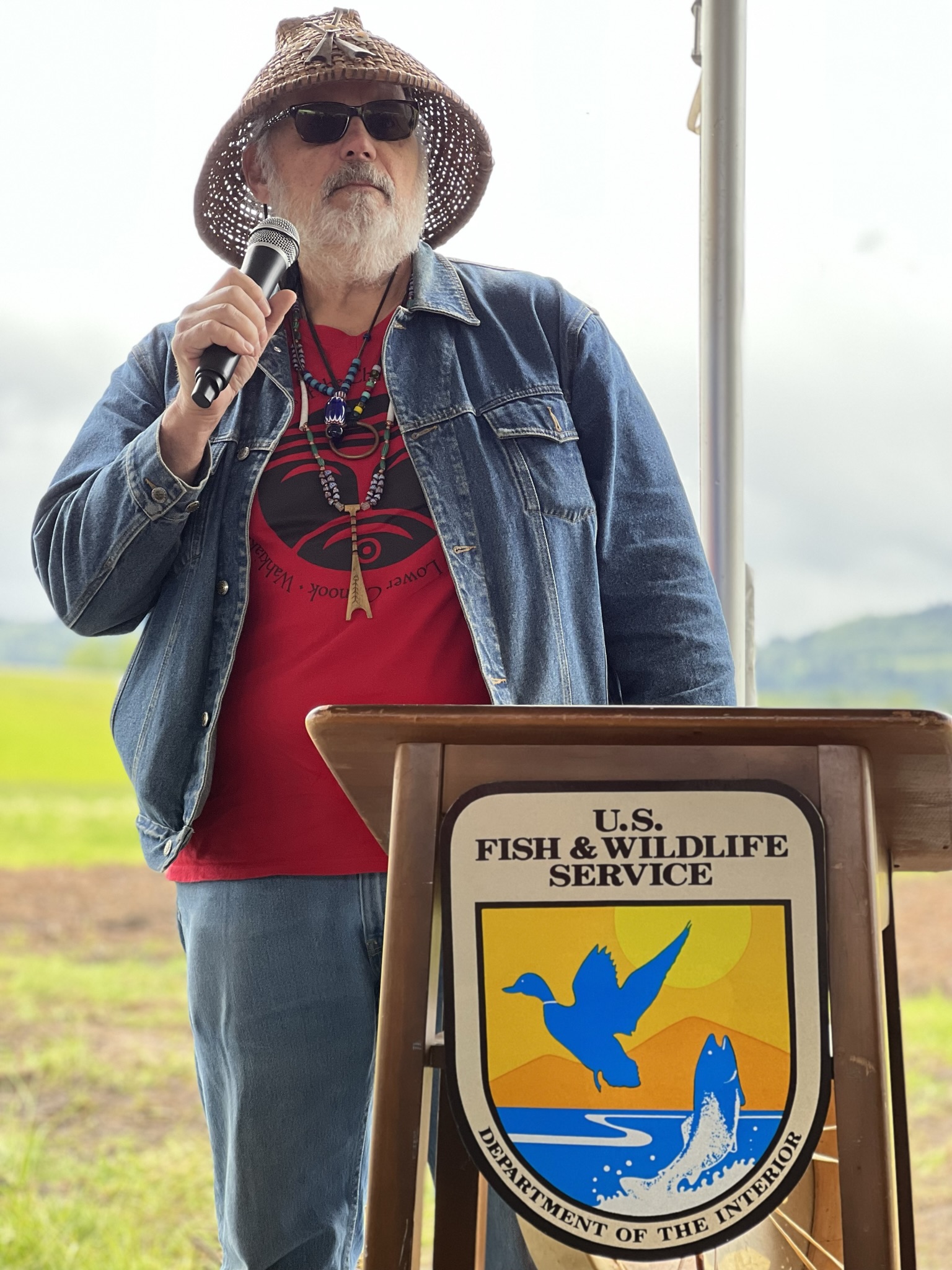 David Barnett, Executive General Council Chair of the Cowlitz Indian Tribe (right) and Sam Robinson, Vice Chair of the Chinook Indian Nation (left). 
Cowlitz Indian Tribe drummers sharing their song
Estuary Partnership Executive Director Elaine Placido, Restoration Program Lead Chris Collins, and Board members Margaret Magruder and Jane Bacchieri (right to left).
Christine Ogura, Deputy Chief of Refuges, Pacific Region, US Fish and Wildlife Service (left) and Caitlan Wagner, 5th grade teacher at Helen Baller Elementary School (left). 
Cassi Marshall, Commissioner of the Port of Camas-Washougal (left) and Molly Coston, Washougal City Council Member (right).