The City of Rainier and the Lower Columbia Estuary Partnership recently 
completed a project aimed at improving the quality and health of water in the Columbia River. 
Both entities partnered on the project, which involved the installation of bioswales at the Rainier 
Boat Launch that will capture, treat, and infiltrate stormwater from more than 13,000 square feet 
of impervious parking lot surface.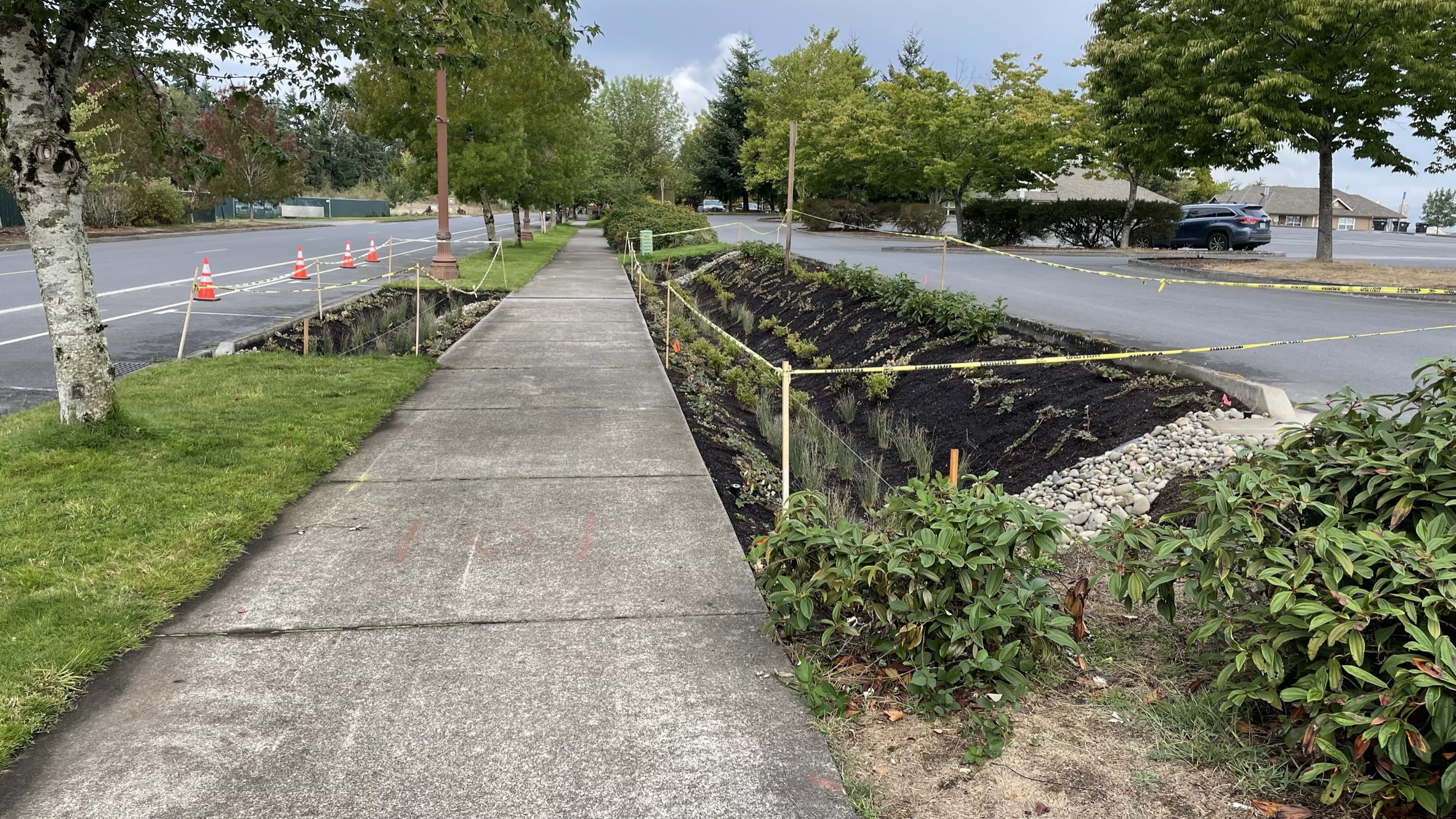 Oils, greases, metals, and other toxic pollutants from vehicles fall onto the parking lot's 
impervious surface and then wash into river when it rains, negatively impacting water quality. 
The new 640 square foot stormwater facility at the Rainer Boat Launch uses plants and soil to 
absorb water and pollutants from the parking lot, reducing the harmful impacts of stormwater to 
the river. 
"The river is an important source of food, water, and recreation, so it's important to limit toxic 
pollutants flowing into it," stated Elaine Placido, Executive Director of the Lower Columbia 
Estuary Partnership. "We are grateful for the opportunity to partner with the City of Rainier to 
deliver cleaner water to the Columbia River for all those who rely on it."
Rainier City Administrator W. Scott Jorgensen said he was pleased by the project and its positive 
impact. "We've been working with the Lower Columbia Estuary Partnership on mitigation 
projects that will reduce the amount of stormwater that ultimately ends up in the mighty 
Columbia River," he said. "This serves as a pilot project that could provide a template for similar 
projects in the future."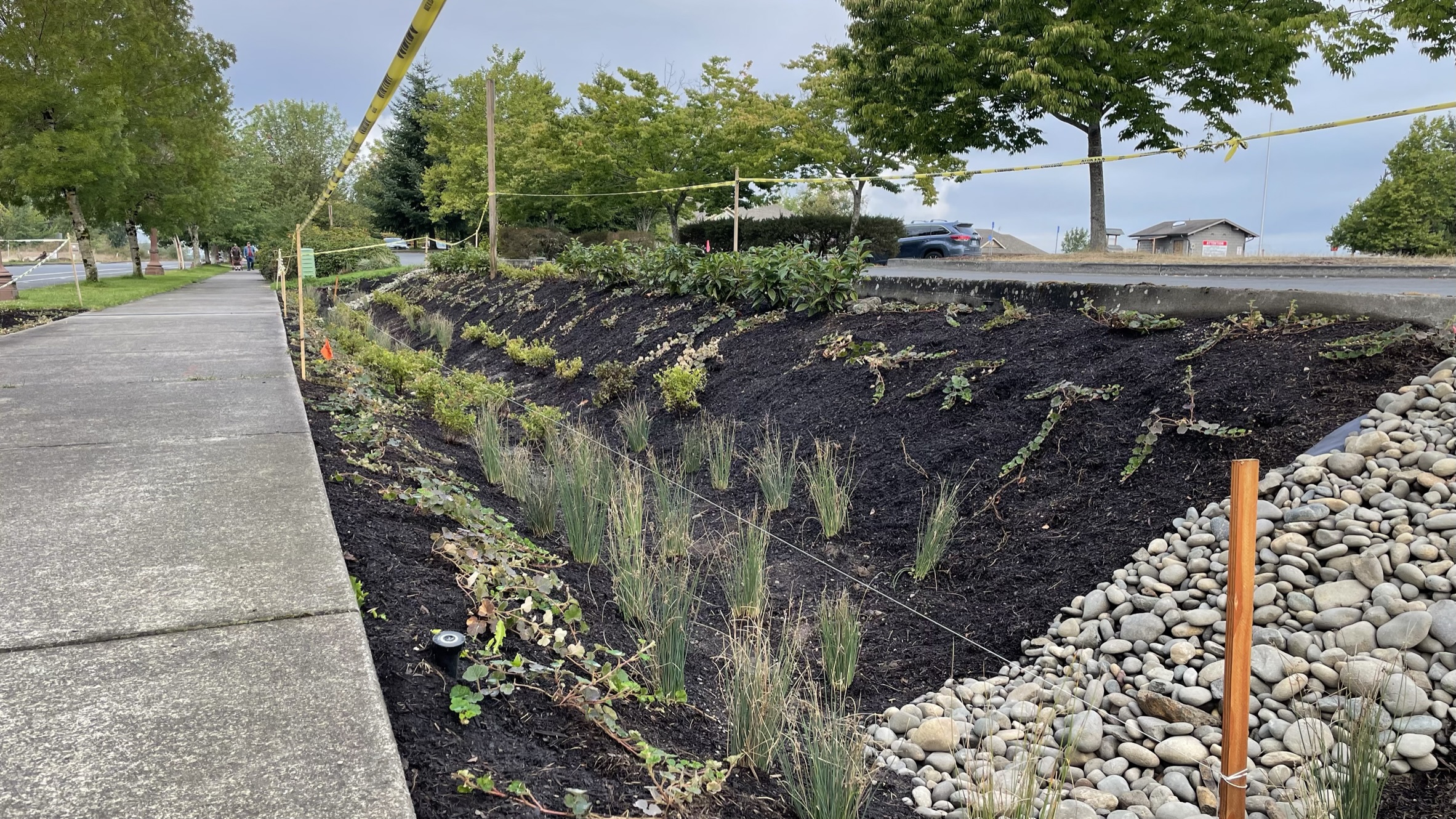 The Rainier Boat Launch stormwater retrofit project was designed by Juncus Studio, constructed 
by Verde Builds, and funded by the City of Rainier, the Oregon Department of Environmental 
Quality, and the Bipartisan Infrastructure Law. 
"We are grateful for the opportunity to work with the City of Rainier, Estuary Partnership, and 
Verde Builds," stated Dave Elkin, Landscape Architect and Owner of Juncus Studio. "This 
project is a prime example of a relatively simple, effective green infrastructure retrofit project. 
To keep construction costs low, we designed the project to use existing drainage infrastructure,
while also maximizing the filtration of pollutants before they enter the Columbia River. Having 
designed many green infrastructure projects throughout the region, this one is especially unique
and important for us due to its proximity to the river it is protecting." 
"Verde Builds is a visionary social enterprise committed to creating sustainable infrastructure 
projects. Our mission is to bring the benefits of the green economy to the most vulnerable 
communities, including Black, Indigenous, people of color (BIPOC), renters, mobile home 
residents, and people who are low-income. Working to develop stormwater projects is a 
testament to our work and involvement in the Columbia River estuary. Cumulatively, the 
stormwater projects add up to deliver cleaner water and good-paying jobs for workers in the 
construction industry," stated Ricardo Morano, Project Manager with Verde Builds.
About the Lower Columbia Estuary Partnership