Hello friends and supporters of the Lower Columbia Estuary Partnership!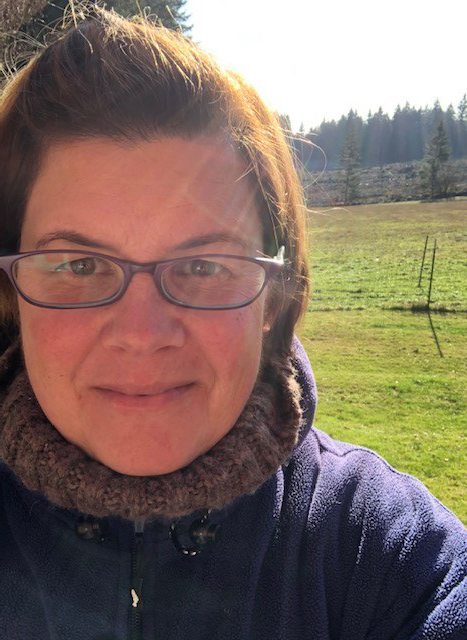 I'm just wrapping up my first month as the new Executive Director, so I want to introduce myself to you. I'm a Missouri farm-girl, born and raised outside of Kansas City, Missouri. After high school I spent seven years on active duty in the Coast Guard where my primary duties were driving motor lifeboats, fisheries enforcement, and law enforcement. After my time in the USCG and graduating with my BA in criminal justice, I became a military spouse and began the (very) regular transfers to new stations with my husband. We welcomed our son, David, while stationed in Door County, Wisconsin, and our daughter, Kathryn, during our second tour in Depoe Bay, Oregon.
All that moving was challenging, but it gave me the opportunity to jump into new fields and new career paths regularly, so my background has a lot of variety. I've worked with crime victims and families impacted by domestic violence, managed a supervised visitation program, worked as a strategic planner for a university, served several local governments as an administrative or legislative analyst, and managed a diverse portfolio of public health, mental health, public policy, planning, and public safety-focused projects and programs. I was fortunate to be able to turn a longer than usual duty assignment in Nebraska into time to go to grad school and graduated with my Master of Public Administration (MPA) while stationed in Omaha. While stationed in Eureka, California, I started on my doctorate and finished up after we were settled at our farm in Rainier, Oregon. I received my Doctor of Public Administration degree from Valdosta State, part of the University of Georgia system, which provided lots of opportunity to enjoy the southern heat and humidity that I miss in my life here in Oregon.
My husband is now retired after 32 years and we enjoy running a small family farm outside of Rainier. We raise Boer goats, primarily for the show circuit, lots of chickens and turkeys, pigs, and my daughter raises black angus cattle and her own herd of Boers. We have a lot of gardens, though less this year than in the past, and enjoy trying to be as self-sufficient as possible. In addition to the farm, we enjoy exploring our part of the world with lots of hiking and camping. My daughter and I hike together regularly and are planning fall and winter backpacking trips.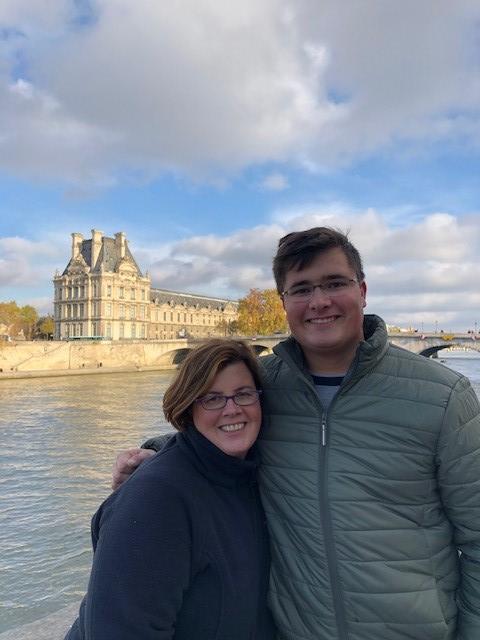 I was honored to serve on the Board of the Estuary Partnership since 2013 and as the Chair for the last couple of years. The organization speaks to my personal values related to climate change, the environment and the people of the Columbia region much better than my previous roles in government – it was time to honor my inner voice. I am very happy to have the opportunity to work with this talented and dedicated group of professionals to advance science and education in the lower Columbia.
The COVID pandemic is a time of uncertainty and fear, but I also think it is a time that offers us a lot of opportunity. We have the chance to slow down, assess our organization and our alignment with our mission and vision, and rededicate ourselves to our work. There are a couple initiatives that we will embark on over the next few months. First, a couple IT initiatives will make life easier for staff, including big discussions about our mobility as it relates to technology, and our office space and work design. I've also started some simple initiatives aimed at communication and transparency – two critical components to my personal leadership style that are absolutely essential to us coming through the pandemic successfully.
One of the other big initiatives that I will dig into is the ongoing work that the organization has been doing around DEI – diversity, equity and inclusion. DEI is fundamental for the organization and I will support our DEI Steering Team as they lead us to apply an equity lens to all our work. This winter we will be completing training on facilitation and on developing transformational relationships. We will also engage with a facilitator to help us incorporate our DEI learning more deeply into the organization.
Thank you all for the warm welcomes that I have received. It is such a challenging time to take the helm of an organization, but I'm concentrating on the opportunities for growth and change that we've been given. The work of the Estuary Partnership continues, and our team is working hard to create creative solutions for educational programming, science field work and just the everyday challenges of work-life balance. I'm excited to be working with them, and with you, to have a positive impact on the lower Columbia and the people who call it home.
Sincerely
Elaine Placido
staff updates