The Estuary Partnership thanks Alex Apelis for his work as a Field Technician. Alex, a veteran of the US Marine Corps, was paired with the Estuary Partnership through the VetsWork AmeriCorps program of the Mt. Adams Institute. As a Field Technician, Alex worked alongside Indigenous elders, ecologists, and educators to gain valuable skills associated with restoration projects, wetland management, planting site preparation, plant survival, drone monitoring, Pacific Northwest native plant and animal identification, stormwater improvements, and environmental education.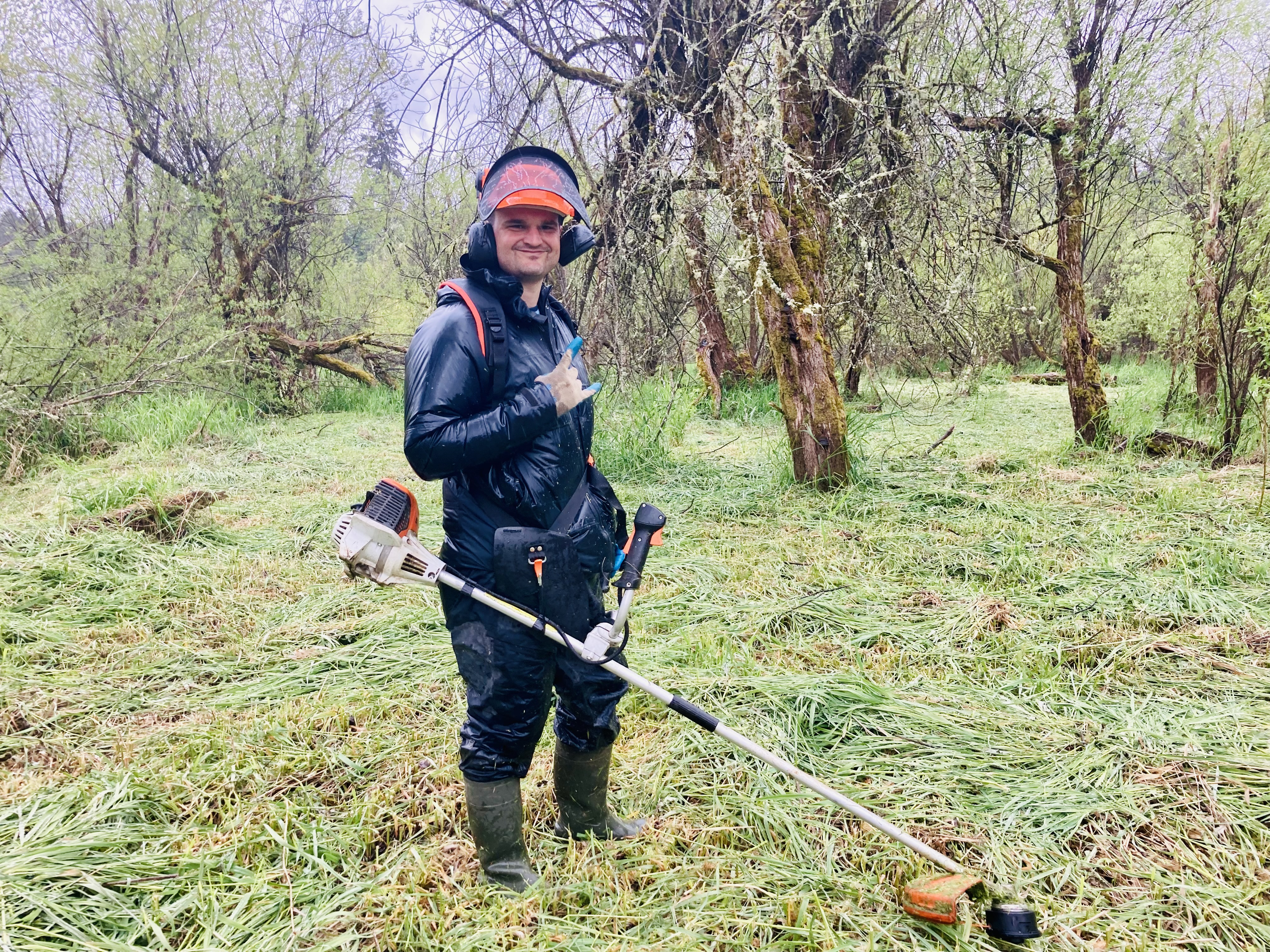 Much of Alex's time as a Field Technician was spent at Steigerwald Lake National Wildlife Refuge where he helped to complete the largest restoration project in the history of the lower Columbia River. At Steigerwald, Alex supported the wapato seed and tuber harvesting and planting program, and he aided in the planting of over 500,000 native trees and shrubs.
Alex also helped with our environmental education program – leading Big Canoe padding trips on local waterways and aiding field trips and service-learning programs for elementary aged children.

When asked to share a highlight of his time at the Estuary Partnership, Alex had a hard time picking just one. "My very first day as a Field Technician was one of my favorite moments. I was in the field at Salmon Creek in Vancouver, learning about the restoration project happening there, and lo and behold, I looked up and saw two bald eagles engaged in the helicopter spin-dive courtship ritual with their talons locked together. Amazing! Before that day, my close encounters with animals were limited to the Bronx Zoo or television."
But Alex's time with as a Field Technician was not always marked by moments of awe. Alex stretched his comfort zone to match the duties of his job. Alex, who describes himself as an introvert, successfully led groups of students and volunteers in planting events and site tours. "Speaking to large groups does not come naturally to me, and even after leading a lot of groups it is still a challenge. But I learned what I needed to do to prepare for these events and how I could 'recharge' my social battery afterwards."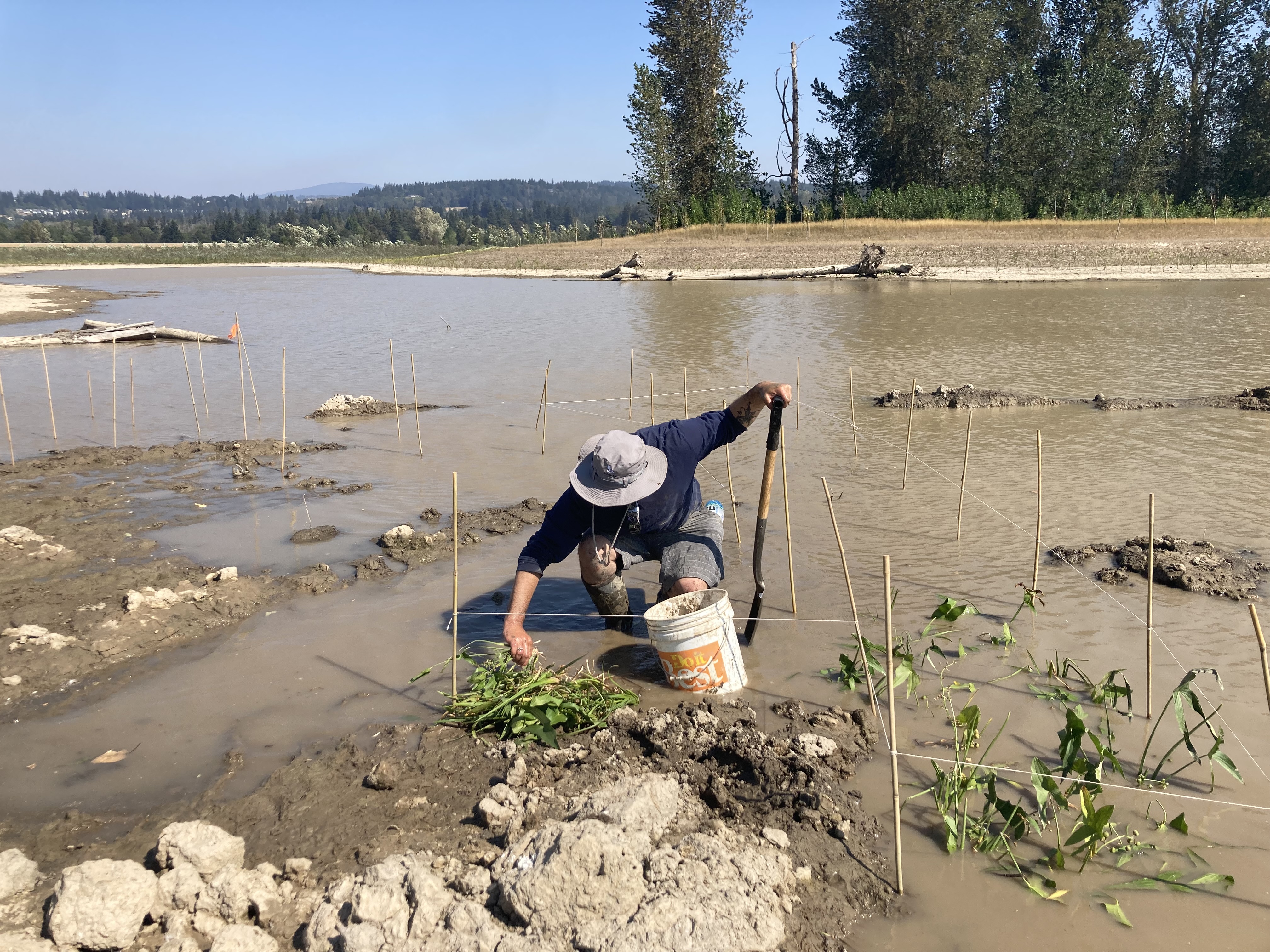 Alex is continuing the VetsWork program as a Natural Resource Specialist with the Petersburg Ranger District of the Tongass National Forest in Alaska, "growing up in an urban east coast environment, I was always drawn to nature and its wonders. I'm excited to experience the vastness of Alaska's natural world...I'd also like to see a brown bear in the wild!"
Alex contributed greatly to our organization and he will be missed. But, we're confident that he's going to continue to do great things, applying all that he learned here to his future endeavors, "the main thing that I will carry with me from my time at the Estuary Partnership is a higher respect for the environment. I now have the courtesy to approach natural areas with an understanding that these areas are home to plants and animals and should be treated with respect. For example, I used to collect rocks from the places I visited; but those rocks provide habitat to animals and if everyone took a rock, the creek wouldn't be same," said Alex.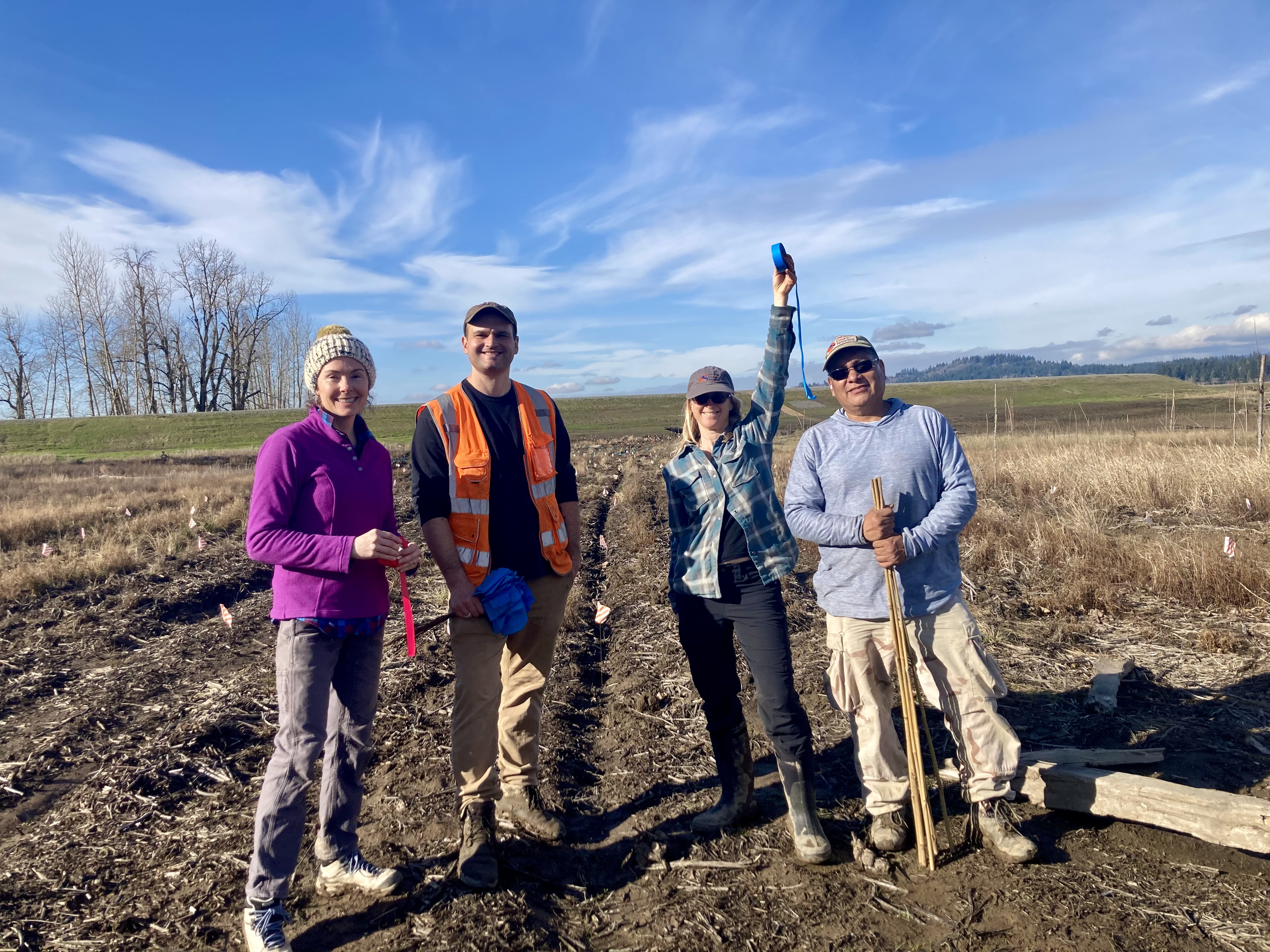 The Estuary Partnership thanks the VetsWork program of the Mt. Adams Institute for supporting the program and NOAA for funding this position. VetsWork is an eleven-month career development internship program for military veterans interested in the natural resources management, public lands, and environment sectors. VetsWork participants are placed at local, state, and federal land management agencies such as the U.S. Forest Service, where they provide project support while learning about various career paths.