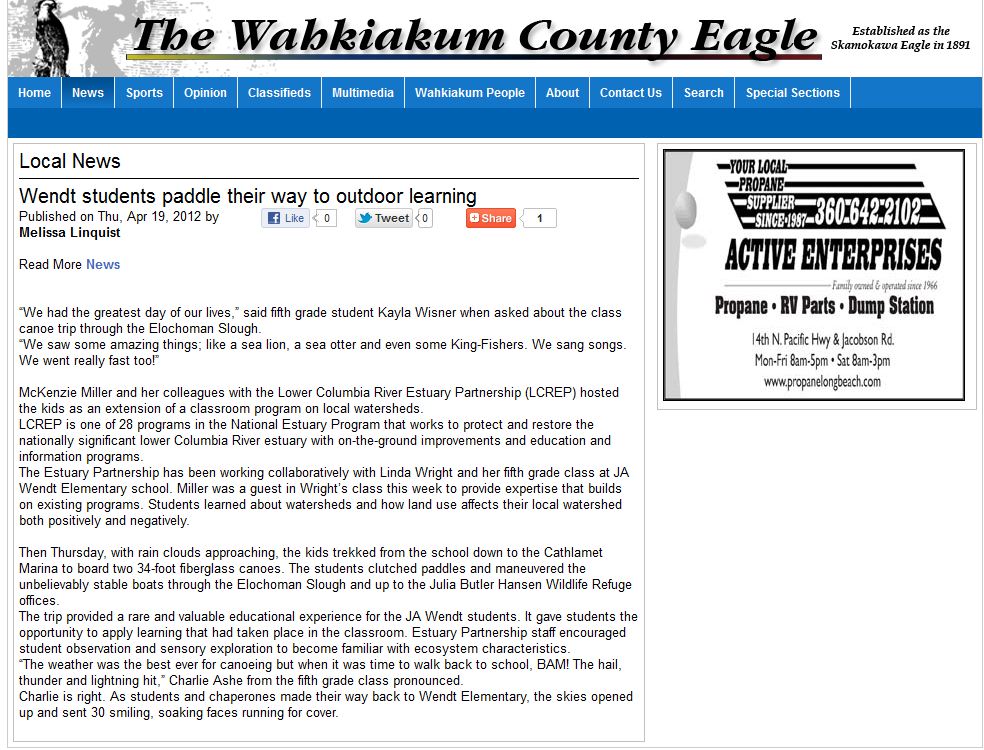 "We had the greatest day of our lives," said fifth grade student Kayla Wisner when asked about the class canoe trip through the Elochoman Slough.
"We saw some amazing things; like a sea lion, a sea otter and even some King-Fishers. We sang songs. We went really fast too!"
Read full story below.
Education