In a normal year, the Estuary Partnership's Big Canoes hit the water in mid-late March, with a warm up paddle here and there. By mid-May, we typically have 10 paddles under our PFDs, and our staff is ready and dialed in for a summer of providing multiple on-water Big Canoe trips a week for youth and community groups from diverse communities. Trips in our Big Canoes—29-foot, 14-passenger, orange canoes—are typically a summer highlight for many participants as well as our Education Team staff. Hey, who can complain about getting paid to canoe!?
Of course 2020 has been no normal year, and sadly, but appropriately, our Big Canoes stayed in the barn this summer. 


So it was with a lot of excitement that on Friday, October 2, on a beautiful late afternoon, we provided our first Big Canoe trip of 2020! Thank you to our great partners the Blueprint Foundation who came out with 10 of their youth and who worked hard with us to create a paddle that was safe, educational, and still a lot of fun. Blueprint is a nonprofit that connects Black urban youth with mentoring and unique learning opportunities, to allow them to succeed in college, career, and civic life. For the paddle, we kept things safe by cutting canoe capacity in half, wearing masks, grouping existing pods together, and socially distancing whenever possible.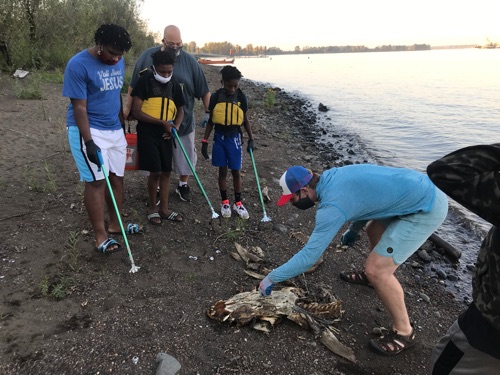 The paddle was the first in a series combining canoe paddles with on-the-ground marine debris monitoring along a few lower Willamette River beaches. City of Portland, Bureau of Environmental Services Community Watershed Stewardship Program grant. The monitoring will provide Blueprint youth with an enhanced educational experience—the opportunity to learn environmental monitoring techniques, to use technology as part of science, and to understand the extent of marine debris on the Willamette River—along with the normal takeaways about river ecology and paddling safety. In addition, participating youth also receive a stipend as part of the project in recognition of their time and work.  

Our second paddle together happened on October 26. Fifteen folks—Blueprint students and mentors, along with interns from the Green Workforce Academy (GWA)—launched from Kelley Point Park on a gorgeous fall day and paddled up the Willamette River to a beach where we monitored for marine debris. Participants use the NOAA marine debris tracker application to monitor microplastics and other marine debris. After the paddle, our final team goal was to carry the (pretty heavy) Big Canoes up the steep ramp at the park—and we succeeded! 

After the first paddle, Blueprint Program Director Jason Stroman wrote us to say, "Thank you so much for facilitating such a lovely evening paddle for our group last night! It was a very timely reprieve from all the madness in the world right now." All we can say back is THANK YOU Jason. Yes it was. Yes, it, was. And we can't wait to do it again.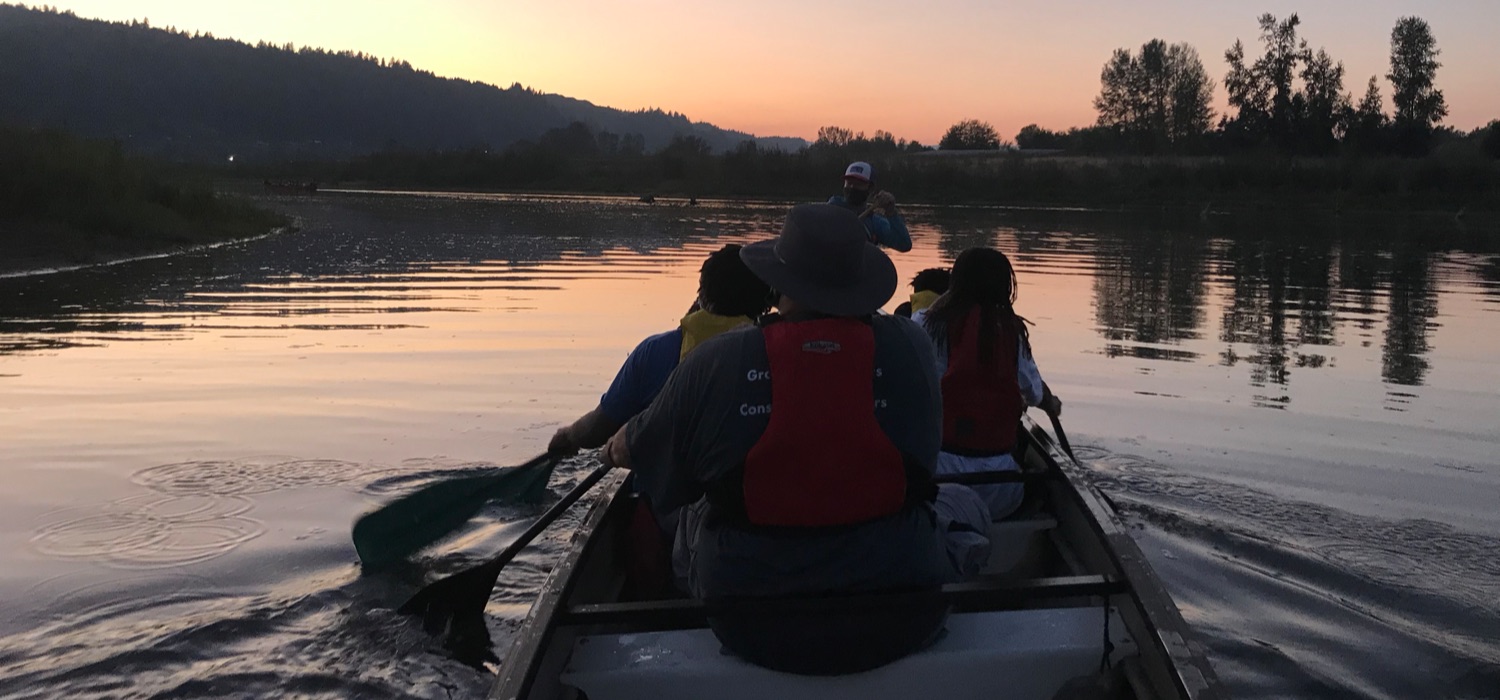 Big Canoes