We won an award, are having a party, got a new UAV...and more!
If you're having trouble viewing this email, you can see it online.
Join us for our Annual Celebration!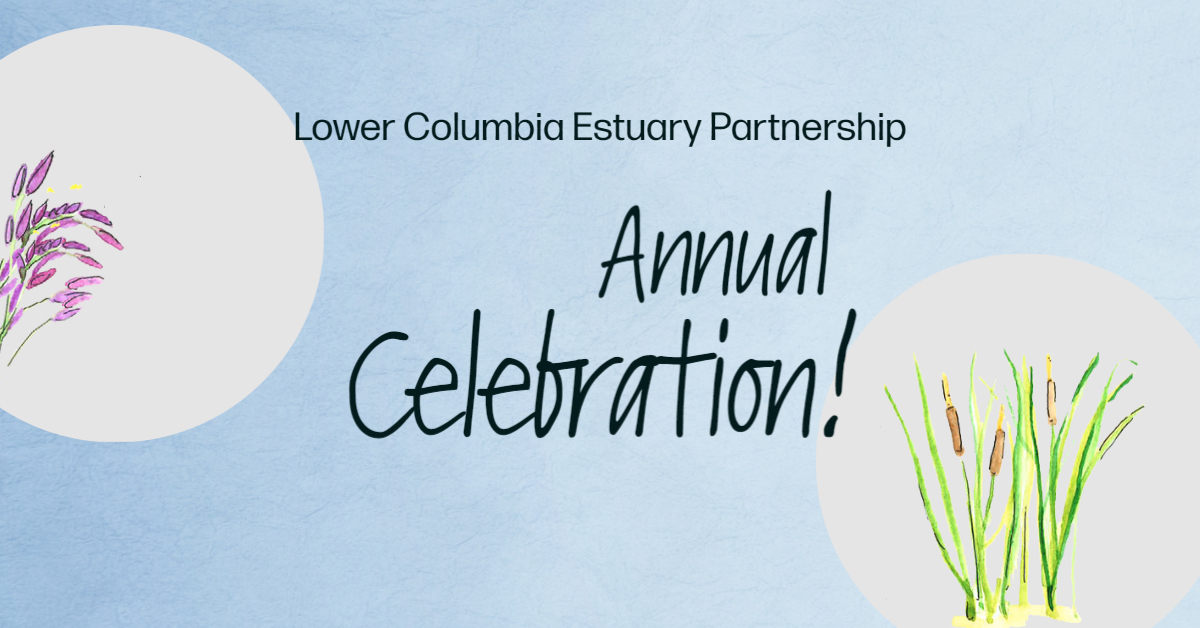 Our favorite event of the year is just around the corner! Tickets are on sale now for our Annual Celebration.
Our Annual Celebration will feature the Steward of the Year Award, amazing raffle packages to win, a delicious taco bar and cupcakes, delectable drinks, and great company.
Featured artists in the art raffle will include Erik Abel, Evan Burnette, Linda Gerrard, and Liquid Metal Works. And a lucky winner will receive a Columbia Gorge getaway featuring two nights at the tranquil Tenzen Springs + Cabins and wine tasting at AniChe Cellars.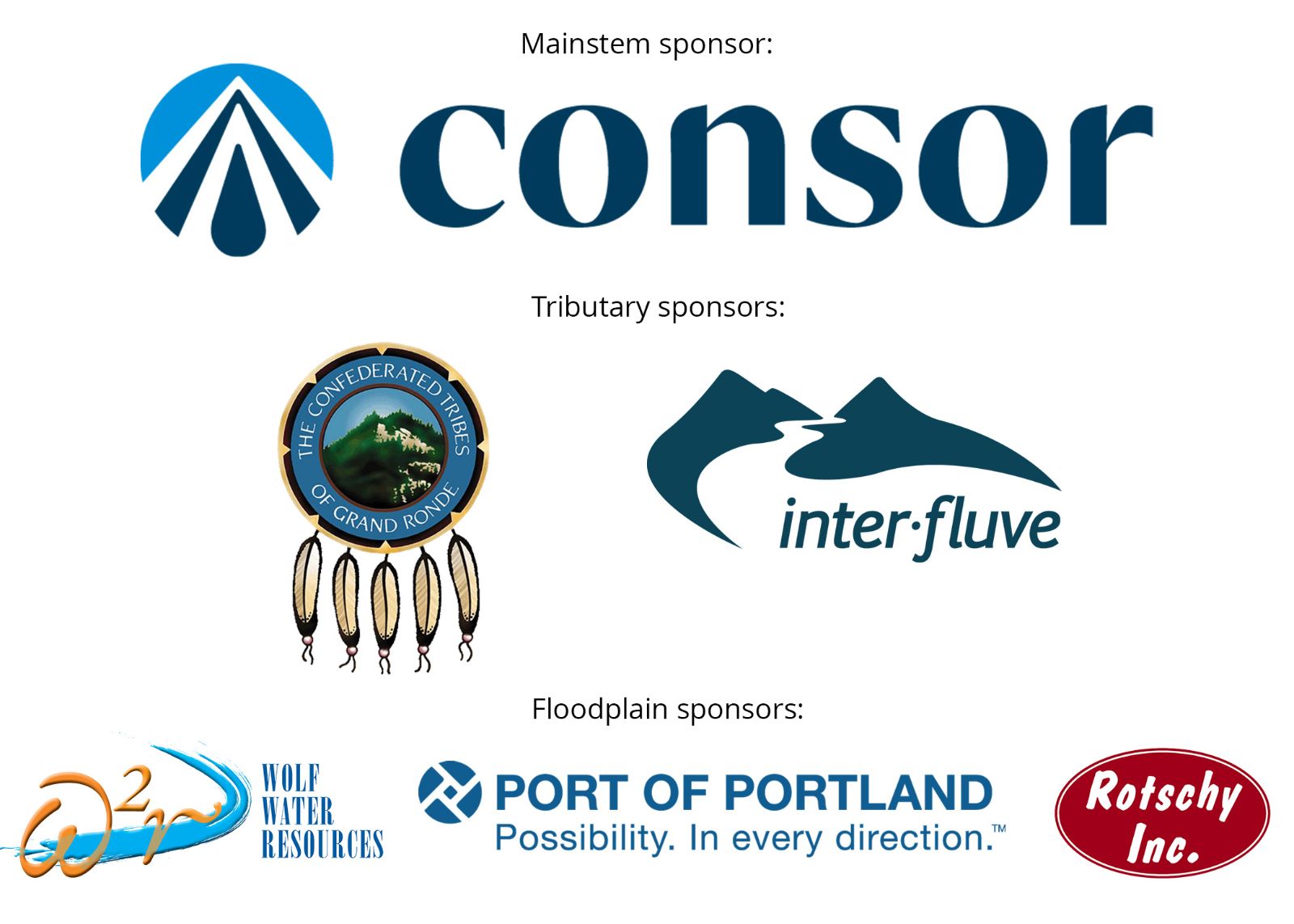 Welcome Max Stecher, Seasonal Field Technician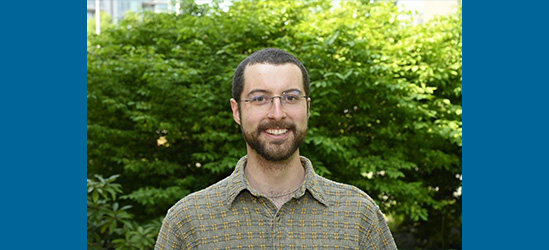 Please join us in welcoming Max Stecher! Max is joining us for the summer season to support restoration and reference site monitoring projects, including the new UAV data collection and processing initiative.
Max has a bachelor's degree in environmental science from Western Washington University, and a Master's degree from the University of Copenhagen. At the University of Copenhagen, Max focused on water resource management, climate change, spatial analysis, and freshwater ecology. Max also holds a Graduate Certificate in GIS from the University of Washington.
Prior to joining the us as a seasonal field technician, Max monitored post-wildfire restoration in the central Sierra Nevada Mountains and worked as a climate solutions consultant for a start-up company in Copenhagen.
We're hiring a Program Assistant
We are hiring a Program Assistant to support our Community Programs Team. Applications are due at 11:59 p.m. PST on Friday, August 25, 2023.
The sky's the limit! Meet our new UAV!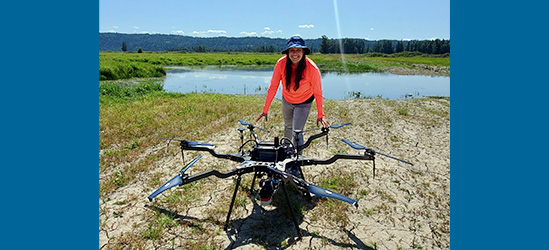 The sky is the limit! We recently obtained a new Unmanned Aerial Vehicle (UAV). This cutting-edge tool will dramatically improve our ability to monitor and research habitat restoration and reference sites on federal lands. 
The Harris Aerial Carrier H6 HE+ Hexacopter UAV is equipped with sensors capable of visible light (RGB), multispectral, thermal infrared, and Light Detection and Ranging (LiDAR) detection. With this UAV, the monitoring team will be able to capture high-quality data to aid in cutting-edge wetland research. Our new UAV is a transformative upgrade that promises to enhance restoration efforts and the design, construction, and monitoring of restoration projects throughout the lower Columbia River. Plus, it's really fun to fly!  
Steigerwald Reconnection Project wins national award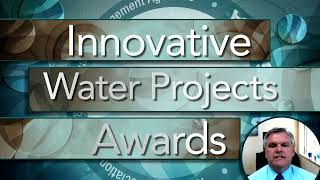 Our award segment begins at 2:13!
The Steigerwald Reconnection Project has won another award! The National Association of Flood and Stormwater Management Agencies recognized the project with a first place finish in the Small Size Population Innovative Project category at their annual awards ceremony.
The judges committee called the Steigerwald Reconnection Project a "highly innovative and creative approach to floodplain management."
We are excited to share this award with the entire Steigerwald Reconnection Project team, including Wolf Water Resources, Cornforth Consultants, the US Fish and Wildlife Service, the Port of Camas-Washougal, Bonneville Power Administration, the Washington Department of Ecology, Friends of the Columbia Gorge, National Fish and Wildlife Foundation, the City of Camas, the City of Washougal, Washington Department of Transportation, BNSF, Rotschy Inc, the Gorge Refuge Stewards and many more!
The award ceremony was held during the National Association of Flood and Stormwater Management Agencies annual meeting in Seattle in July.
Congresswoman Marie Gluesenkamp Perez shares Steigerwald Reconnection Project story with Congress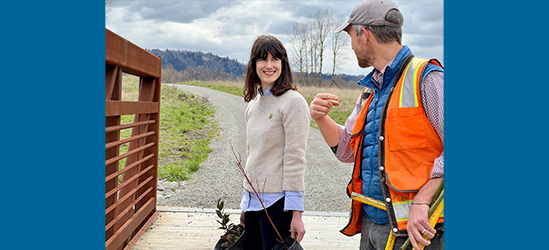 We know that you about at the Steigerwald Reconnection Project. But now, everyone in the U.S. House of Representatives does too!  
In a speech on the floor of the U.S. House of Representatives, Congresswoman Marie Gluesenkamp Perez shared the story of the Steigerwald Reconnection Project. At one point in her speech, she states "Investments in our ecosystems are investments in our future." We couldn't agree more. 
Representative Peter Abbarno and Councilor Sue Marshall join scientists for lamprey survey on the East Fork Lewis River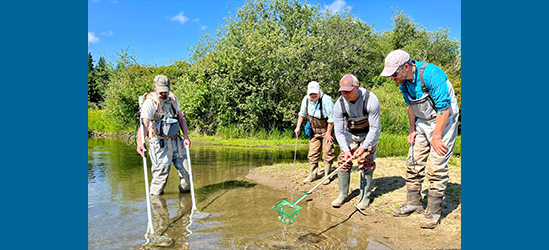 The Lower East Fork Lewis Floodplain Reclamation Project is moving full steam ahead. With grants from the Washington Recreation and Conservation Office, Department of Ecology, and NOAA totaling nearly $20 million, this project to restore habitat for native fish and wildlife, reduce flood risk, and control erosion is slated to break ground in late 2024.
But before the physical work of restoring three river miles of the East Fork Lewis can begin, a lot of research and preparations must occur. One task that must happen before the floodplain restoration work can occur is called fish salvage. Fish salvage is the process of temporarily relocating fish from an area slated for restoration to a safe, upstream location. After fish salvage is complete, the river can be temporarily redirected and restoration work can occur. Once the restoration work is complete, fish can return to their new, improved habitat.
Summer is a great time to explore a local Water Trail!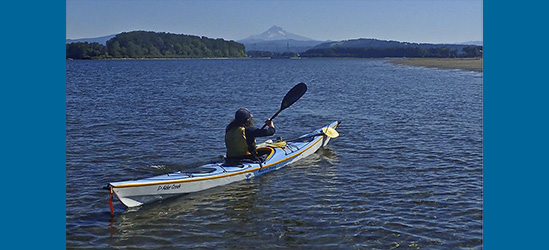 Looking for another fun way to enjoy this summer outdoors? Check out a local Water Trail! We have detailed maps, guides, and useful tips for paddling the lower Columbia River and Vancouver Lake to the Lewis River on our website.
Lower Columbia Estuary Partnership
400 NE 11th Avenue
Portland, OR 97211
To restore and care for the waters and ecosystems of the lower Columbia River, for current and future generations of fish, wildlife, and people.