Welcome
Your contribution gets kids outside and learning on the water, and helps protect the river. Thank you!
"Experience Vancouver Lake" engages community members of all ages in activities in and around the lake. Find out more and join us!
Gala Sponsor Spotlight
Presenting Sponsor: Smith-Root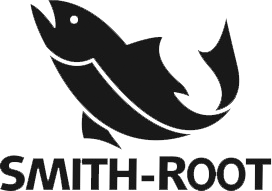 For 50 years, Smith-Root, Inc. of Vancouver, Washington, has been the world's leading provider of technology for fisheries conservation. Smith-Root manufactures, engineers, and provides training to aquatic resource managers across the globe on specialized equipment to monitor and aid fish populations. Most importantly, its employees see stewardship as one of their primary objectives. Read more.