The Estuary Partnership Board members represent the diverse and various interests of those who live, work and recreate on the lower Columbia River.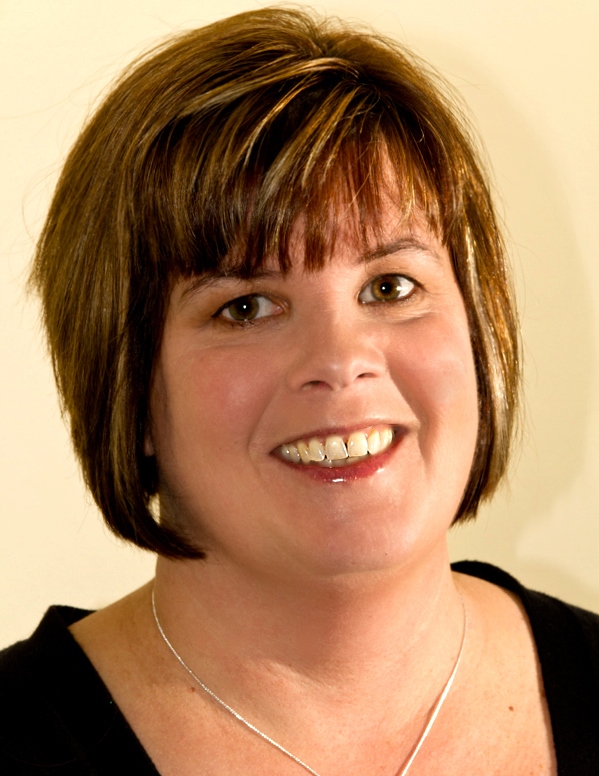 Elaine Placido, Ph.D., Chair
Local Government, Cowlitz County
Elaine is the Community Services Director for Cowlitz County, where she previously served as Director of Building and Planning for six years. Previously, she served for two years as the Building and Planning Operations Manager at Cowlitz County. Elaine has enjoyed a varied career including non-profit management and work with local governments in California and Nebraska. Elaine is a veteran of the U.S. Coast Guard who served for seven years of active duty. She has a B.A. in Criminal Justice from Park University, an M.P.A. from the University of Nebraska-Omaha, and a doctorate in Public Administration from Valdosta State University.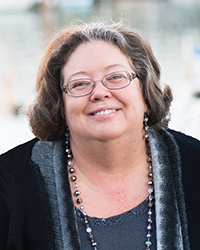 Susan Holveck, Ph.D., Vice Chair
K-12 Education, Portland Public Schools
Susan is the Program Administrator of K-12 Science Education with the Office of Teaching and Learning at the Portland Public School District. Susan received the 2018 Duane Marshall Special Service to Science Education Award and the Lower Columbia River Estuary Partnership Steward of the Year in 2009. She works with a team from the Oregon Department of Education, 12 other lead states, and the Council of State Science Supervisors on a project called Advancing Coherent and Equitable Systems of Science Education (ACESSE). This projects uses educational research and practice to improve equity in science education. Susan served for three years as the Oregon Science Teachers Association President and is currently their secretary. She actively supports science teachers in the Portland Public School District and loves getting students outside to learn. Susan has a B.S. in Genetics from Ohio State, an M.S. in Genetics and Cellular Biology from Washington State University, and a doctorate in Education from the University of Oregon.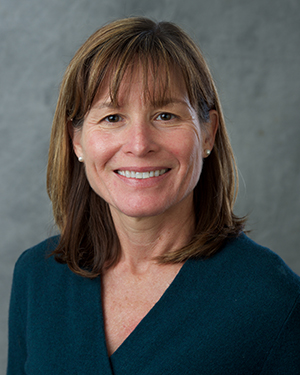 Jane Bacchieri
City of Portland, Bureau of Environmental Services
Jane is the Watershed Services Group Manager for the City of Portland's Bureau of Environmental Services. She is responsible for overseeing planning, restoration, and monitoring activities in Portland's watersheds to manage stormwater, protect water quality, and enhance habitats for fish and wildlife. Jane has 20 years of experience in natural resources management, including four years as a Policy Advisor on Willamette River and watershed issues for Oregon Governor Ted Kulongoski. She has also held positions with the Oregon Department of Land Conservation and Development, Oregon Department of State Lands, Portland State University, and the National Park Service. She holds a Master's of Environmental Management from the Nicholas School of the Environment at Duke University and a B.S. in Biology from the University of Vermont.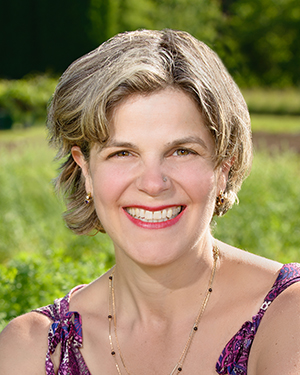 Hillary Barbour
Business, Burgerville
Hillary is the Director of Strategic Initiatives for Burgerville, LLC. Headquartered in Vancouver, WA, Burgerville is a 41-unit restaurant chain in the Pacific Northwest with a commitment to regional stewardship. She leads the company's Regional Restoration initiative, emerging opportunities for the long-term health of the Pacific Northwest. Prior to joining Burgerville, Hillary was the Policy Director for Renewable Northwest, a regional renewable energy advocacy non-profit. From 1999-2014, she served on the staff of US Congressman Earl Blumenauer. Hillary holds a B.A. from Reed College in English. She loves cooking, gardening, and exploring the beautiful Pacific Northwest with her daughter, Piper.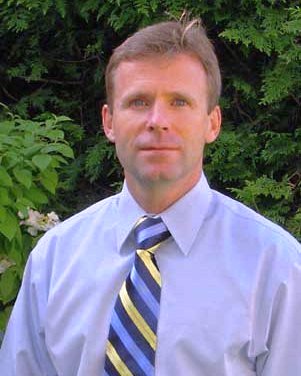 Kevin Gray
Transportation, Federal Highway Administration
Kevin is a Project Manager at the Federal Highway Administration, where he delivers roadway and bridge improvements in National Park sites throughout the Western United States. Previously, Kevin managed the Transportation Business Group at HDR Engineering, Inc. He oversaw the provision of sustainable transportation solutions to clients throughout Oregon and SW Washington. Before that, he was the Environmental Services Director for Clark County, Washington. There, he managed several environmental functions, including stormwater management, solid waste services, compliance with the Endangered Species Act, and oversight of legacy lands. Prior to that, as Deputy Director of Public Works, Kevin played an integral role overseeing over $340 million in capital investments for Clark County. He has a unique understanding of the challenges and opportunities associated with protecting and enhancing natural resources while continuing to develop and improve the built environment. Kevin holds a B.S. from the United States Military Academy, West Point NY and is a licensed Professional Civil Engineer in Washington.
Marla Harrison
Lower River Ports & Shipping, Port of Portland
Marla has been resolving environmental issues associated with operating facilities for nearly 30 years for the Port of Portland, C-Tran, and NASA. She currently is the Senior Manager of Environmental Planning for the Port of Portland. Her experience ranges from Superfund site remediation, habitat construction, NEPA, sediment management, historic district preservation, and much more. She holds an M.S. in Environmental Engineering from Stanford University, a B.S. in Civil Engineering from San Jose State University, and an A.S. degree in Nuclear Medicine Technology from Gwynedd-Mercy College. She is also a registered Civil Engineer.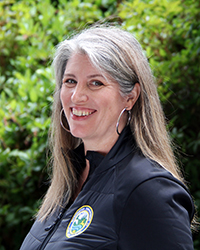 Kessina Lee
State Government, Washington Department of Fish and Wildlife
Kessina Lee joined WDFW in 2018. As the Director's representative and policy lead in Southwest Washington, Kessina works in close coordination with each program, as well as federal, Tribal, and local partners on implementing the WDFW mission of protecting native fish and wildlife, and providing sustainable fishing, hunting, and wildlife viewing opportunities for Washingtonians. Prior to coming to WDFW, Kessina worked as an aquaculture specialist for the Washington Department of Ecology. Before arriving at Ecology, Kessina was a Sea Grant policy fellow engaged in ocean and coastal issues with the Oregon Legislature's Coastal Caucus and for the office of Oregon Governor Kate Brown. She also spent nearly a decade studying marine mammal strandings in the Pacific Northwest, as well as interactions between fish and sea lions on the Columbia and Willamette Rivers. Kessina holds a master's degree in biology from Portland State University and has lived in the Pacific Northwest since 1989, when she migrated from the deserts of Arizona to the temperate rainforest, and raised her three sons on a small hobby farm in the foothills of the Columbia River.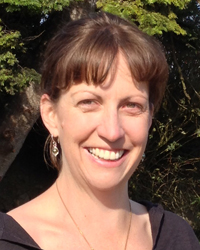 Meta Loftsgaarden
State Government, Oregon Watershed Enhancement Board
Meta currently serves as Director of the Oregon Watershed Enhancement Board. She has worked throughout her career in fields that support her passion for local economies, communities, and resource conservation. Prior to her appointment as Director, Meta served as Deputy Director and a board member representing USDA's Natural Resources Conservation Service. She previously worked for NRCS on partnership and policy issues in both Oregon and Montana. Meta ran the Montana Department of Agriculture's Marketing and Business Development Bureau, finding markets for Montana's value-added agricultural products. She also promoted rural economic and natural resource policies as Deputy Communications Director for Montana's Governor and communications coordinator for the Montana Stockgrowers Association. Meta has an M.P.A. from Portland State University and a B.S. in Agriculture Extension from Montana State University.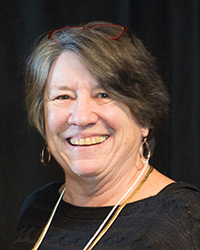 Margaret Magruder
Agriculture, Magruder Farms & Local Watershed Councils
Margaret is the managing partner of Magruder Farms, producing sheep in Clatskanie, Oregon and the managing partner of Oregon Shepherd, LLC, a manufacturer of all-natural wool building insulation in Rainier, Oregon. She serves on several national, regional, and local agriculture, environmental, and policy groups. Margaret's career in production agriculture provides her a foundation in conservation and environmental issues and fosters a deep appreciation for the Lower Columbia River region. Margaret also serves as a Columbia County Commissioner. She is a graduate of Willamette University and obtained a Master's degree from Syracuse University.


Dean Marriott
Watershed Health & Green Infrastructure
Dean served as Director of Environmental Services for the City of Portland from 1994 to 2015, leading the effort to clean up the Willamette River in Portland. The City completed construction in 2011 of a $1.4 billion water quality improvement program that benefits Portland residents as well as everyone downstream, including the lower Columbia River. Discharges from the City's collection system caused by rain events have been cut by 94%. Dean led the City in becoming a leader in implementing the use of green streets, green roofs, and other sustainable stormwater management methods to improve water quality. Prior to moving to Portland, Dean was the Commissioner of Environmental Protection for the State of Maine for seven years. Dean received his J.D. from Florida State University and a B.S. in Political Science from University of Delaware.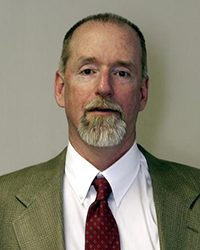 Rich Doenges
State Government, Washington Department of Ecology
Rich Doenges (pronounced Den-jis) works as Ecology's Southwest Region Director, coordinating the activities and services for the agency in the twelve county region. Rich has worked in Ecology since 2014 and was previously managing water quality activities in the southwest region. He also represents Ecology at the Forest Practices Board and the Washington Coastal Marine Advisory Council. Rich has a diverse work experience. Prior to working for Ecology he was the manager for Washington Dept. of Natural Resources' Aquatic Resources Division. Rich has worked in county government in the fields of water resources and farmland preservation, directing farmland preservation programs in Washington's Skagit County and in Lancaster County in Pennsylvania. He remains proud of his seven years working in East Africa in Kenya and Ethiopia on rural development and natural resource projects. Rich holds a B.S. in Natural Resources and a M.F.S. in Forest Ecology. Originally from Connecticut, he lives in Olympia exploring the outdoors on foot, bicycle and kayak, rooting for New England sports teams, and watching with pride as his two sons encounter adulthood.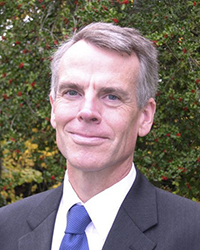 Richard Whitman
State Government, Oregon Department of Environmental Quality
Richard was appointed the Director of Oregon's Department of Environmental Quality (DEQ) in February 2017, after serving as DEQ's Acting Director since October of 2016. Prior to this role, Richard worked in the Governor's Natural Resources Office as policy director from 2011 to 2016. There he coordinated the work of the state's environmental protection and natural resources agencies. From 2008 to 2011, Richard served as the Director of Oregon's Department of Land Conservation and Development, and before that was head of the Natural Resources Section under State Attorney General Hardy Meyers.
Ex Officio Board Members
Kevin Brice
Federal Government, US Army Corps of Engineers
Kevin Brice has been the Deputy District Engineer for Programs and Project Management for the Portland District of the US Army Corps of Engineers since May 2007. In this position, he provides District leadership in establishing and maintaining processes to manage the scope, quality, cost, budgets, and schedules of all district projects. He also directs all civil works program management activities. His responsibilities include program and budget development, preparation for Congressional testimony, oversight of program execution, and reprogramming actions. Further, Kevin is responsible for all civil works planning functions for the District, including plan formulation, economics, and environmental resources. Kevin graduated from the University of Wisconsin-Platteville with a B.S. in Civil Engineering. He received his M.S. in Civil Engineering from Oregon State University. He is a Registered Professional Engineer in Oregon and is registered as a Project Management Professional.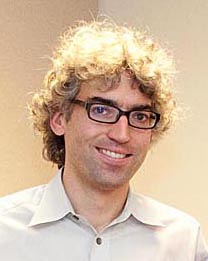 Mike Turaski
Federal Government, US Army Corps of Engineers
Mike Turaski serves as a Supervisory Project Manager for the U.S. Army Corps of Engineers, Portland District. In that capacity he leads teams to execute the Corps' civil works mission, with a portfolio that includes ecosystem restoration in the Lower Columbia River and Estuary. He joined the Corps in December 2006 and served various roles in the Corps' Regulatory program before transitioning to the civil works program. Mike's technical background is in fluvial geomorphology and watershed management.
James "Dar" Crammond
Federal Government, US Geological Survey
Dar is the Director of the U.S. Geological Survey Oregon Water Science Center in Portland, Oregon. As a Supervisory Hydrologist, he coordinates and facilitates the work of hydrologists and hydrologic technicians who generate quality water data and unbiased public science with tribal, federal and state partners in Oregon. Dar has been involved with water resources and water rights in the Department of the Interior for two decades, working for the U.S. Bureau of Reclamation, U.S. Fish and Wildlife Service, and the USGS. Dar holds a B.S. in Hydrology and a J.D from the University of Arizona and is admitted to practice in Oregon and Arizona. He is an avid skier and cyclist and has an abiding love of Oregon's landscape.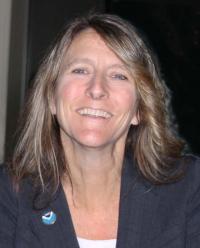 Irma Lagomarsino
Federal Government, National Oceanic and Atmospheric Administration
Irma is a Senior Policy Advisor with the West Coast Region of NOAA Fisheries. In this position, she provides strategic advice and support to salmon recovery through partnerships and innovative incentive approaches. Irma has over 28 years in the field of natural resource management and policy with a particular emphasis on the Endangered Species Act. She has worked with diverse coalitions including, federal and state agencies, Indian tribes, industry and conservation groups as well as private land owners to achieve mutual goals, and spent more than 13 years overseeing conservation programs in the Klamath Basin for NOAA Fisheries. She received her B.S. in Marine Biology from the University of California at Berkeley and an M.S. in Marine Environmental Science from the State University of New York at Stony Brook.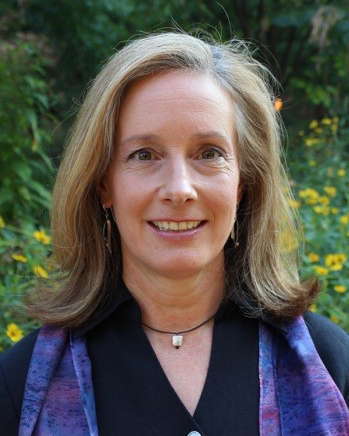 Johnna Roy
Federal Government, US Fish & Wildlife Service
Johnna is Chief of the Aquatic Habitat Restoration Program in the Fish & Wildlife Service's Pacific Region's Fish & Aquatic Conservation Program. She oversees fish habitat and passage restoration, aquatic invasive species management, and fisheries outreach and education programs for Oregon, Washington, Idaho, and the Pacific Islands. Prior to her appointment to this position in January 2017, Johnna served in the Fish & Wildlife Service Ecological Services Program for 22 years. Positions included Deputy Assistant Regional Director in the Southwest Region headquarters in Albuquerque, New Mexico, and Senior Wildlife Biologist in the Headquarters Office in Washington, DC. Johnna also worked in Fish & Wildlife Service field offices in Boise and Orofino, Idaho for approximately 15 years, focusing on a variety of listed wildlife and fish species. Johnna holds an M.S. in Fish and Wildlife Management from Montana State University and a B.S. in Wildlife and Fisheries Biology from the University of Vermont.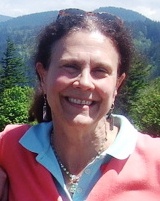 Mary Lou Soscia
Federal Government, US Environmental Protection Agency
Mary Lou has worked for state, federal, and tribal government for over 35 years, specializing in watershed and river protection and restoration efforts. Mary Lou was on the team that created EPA's National Estuary Program and worked to get Congressional authorization for the program in the 1987 Clean Water Act amendments. Mary Lou worked with the Columbia River Inter-Tribal Fish Commission on loan from EPA and helped to create the Tribal watershed program, which is the basis for salmon restoration work efforts in the Columbia River Basin. Since 1997, Mary Lou has served as the Columbia River Coordinator for the US Environmental Protection Agency, Region 10. She leads the Columbia River Toxics Reduction Strategy, the Columbia River Toxics Reduction Working Group, and the implementation of the 2010 Columbia River Basin Toxics Reduction Action Plan. Mary Lou led the collaboration for the Oregon Water Quality Standards human health criteria, which led to the most protective state human health Clean Water Act criteria in the US and is currently leading the collaboration and Tribal fish consumption surveys with Idaho Tribal Governments to address Idaho human health criteria revisions to more adequately protect high fish consumers in Idaho. Mary Lou also provides senior EPA representation on Columbia River Treaty work efforts. Mary Lou has a B.A. in Geography from Virginia Tech and an M.A. degree in Geography from University of Maryland.
Yvonne Vallette
Federal Government, US Environmental Protection Agency
Yvonne is an Aquatic Ecologist with the U.S. EPA. For the last 20 years, she has worked in EPA's Oregon Operations Office in Portland as the Oregon Wetland and Watershed Coordinator and the Lower Columbia River Estuary Program Manager for EPA Region 10. She previously worked with the U.S. Army Corps of Engineers. Her work with EPA is focused on the technical and policy aspects of the Clean Water Act (CWA), including Section 404. Her practicable experience includes work in wetland delineation and assessment, 404(f) exemptions, enforcement, mitigation, CWA jurisdiction, 404 program assumption, and wetland restoration, as well development of wetland research projects and the management of wetland development grants for states, tribes, and local governments. Yvonne is a licensed wetlands biologist. She earned a B.S. in Wildlife Biology from Louisiana Tech University and an M.S. in Marine Ecology from Texas A&M.
Honorary Board Members
Bill Hutchison, Esq.
Corporate & Environmental Law
Bill has long been involved in environmental and natural resource issues. He participated in development of Portland's downtown plan and was a leader of environmental organizations. He chaired the Environmental Quality Commission and served as a co-chair of the Pacific Northwest Hazardous Waste Advisory Council. During his EQC tenure, he advocated for the nomination of the Columbia as a national estuary and he was involved with the Lower Columbia River Bi-State Water Quality Program. Bill led the Commission in the formulation of Tualatin River TMDLs and in issuing the stipulated order that triggered Portland's sewer system and big pipe projects. He co-chaired Portland's Willamette River Stakeholders Task Force. He has served on the Board of Forestry. Bill was active in the formation of the Lower Columbia Estuary Partnership. He is a member of the Oregon State Bar, and his practice emphasizes cooperative, corporate, real property, and environmental law. He currently chairs Oregon Community Foundation's Oregon Parks Foundation Advisory Committee. He received his J.D. from Willamette University and his B.S. from the University of Oregon.
Executive Director
Debrah Marriott
Lower Columbia Estuary Partnership
Debrah has led the Estuary Partnership since its inception in 1995, developing and implementing the first two-state comprehensive action plan for the lower 146 miles of the Columbia River. She has grown the Estuary Partnership to a multi-million dollar organization with a staff of 21 who restore habitat, provide restoration expertise, develop data, monitor ecosystem conditions, provide applied learning to students and engage volunteers in riparian plantings. Debrah worked with members of Congress and regional partners to secure federal legislation that will fund actions to reduce toxic contamination in the Columbia Basin. Debrah has over 30 years' experience leading public agencies and non-profit entities. Prior to moving to Oregon, she served the State of Maine as the Deputy Commissioner and then Acting Commissioner of the Department of Environmental Protection; she previously was the Planning Director for the city of Lewiston, Maine. Debrah holds an M.A. in Geography from the University of Oregon and a B.A. from the University of Maine. She completed work at the Confluence Center for Mediation and Training, (Portland, Oregon) and the M.I.T. - Harvard Program in Dispute Resolution. She is a member of the American Institute of Certified Planners.