We have The Confluence Project, dedicated to storytelling and art along the Columbia River. Confluence's mission is to connect people to the history, living cultures, and ecology of the Columbia River system through Indigenous voices.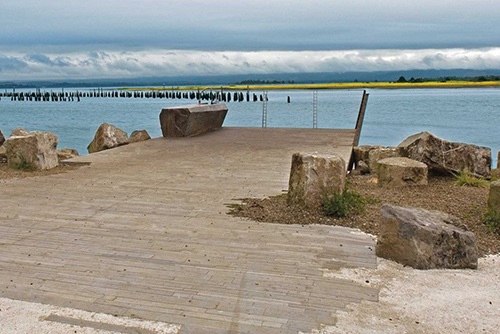 Confluence is a non-profit that works with artist Maya Lin to install a series of art installations along the Columbia River, including three along the lower Columbia. The sites are meant to remind visitors of the Indigenous history of these locations and encourage them to participate in lasting stewardship.  
At the mouth of the river at Cape Disappointment, visitors can explore a series of restored native landscapes, see a Chinook creation story inscribed on a fish-cleaning table made of a single slab of polished basalt, learn about the Lewis and Clark Journey, and read a Chinook song of praise.   
The Confluence Land Bridge connects Vancouver's Columbia River waterfront with Fort Vancouver, and is adorned with Native American art, scenic overlooks, and indigenous plants.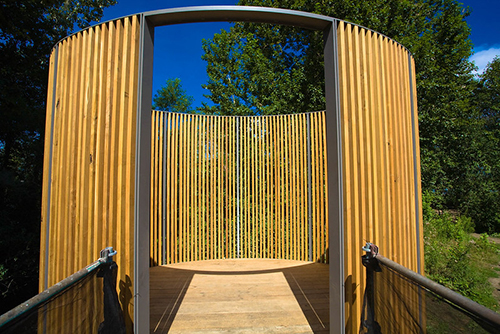 At the Sandy River Delta, near to where we have been planting with volunteers since 2014, sits Maya Lin's elliptical Bird Blind. The shelter is a peaceful location to observe birds and is also inscribed with the name and status of each of the 120 species Lewis & Clark noted on their journey.  
And while you should visit all the installation sites, Confluence offers much to learn without leaving home. They have collected an extensive library of interviews, podcasts, and other stories of Indigenous history, ecology and culture of the native tribes who have lived in this region since time immemorial.   
Confluence recently sent a letter of support to advocate for the Federal re-recognition of the Chinook Indian Nation. You can read about that effort here and here, and join this effort using tools on the Chinook website.