The Lower Columbia Estuary Partnership is celebrating our 26th birthday in 2021! In 2020, we had hoped to celebrate our milestone 25th anniversary, but COVID threw a wrench in that, as it did with so many plans. But now we are one year older and wiser. And we want to share with you some of the things that we think are so great about our river and its people. 
Now we know that there are many, many reasons to love the lower Columbia. But throughout the year, we will be sharing 26 of our favorites. Email and tell us yours!
 
Read more about efforts from the Estuary Partnership and beyond.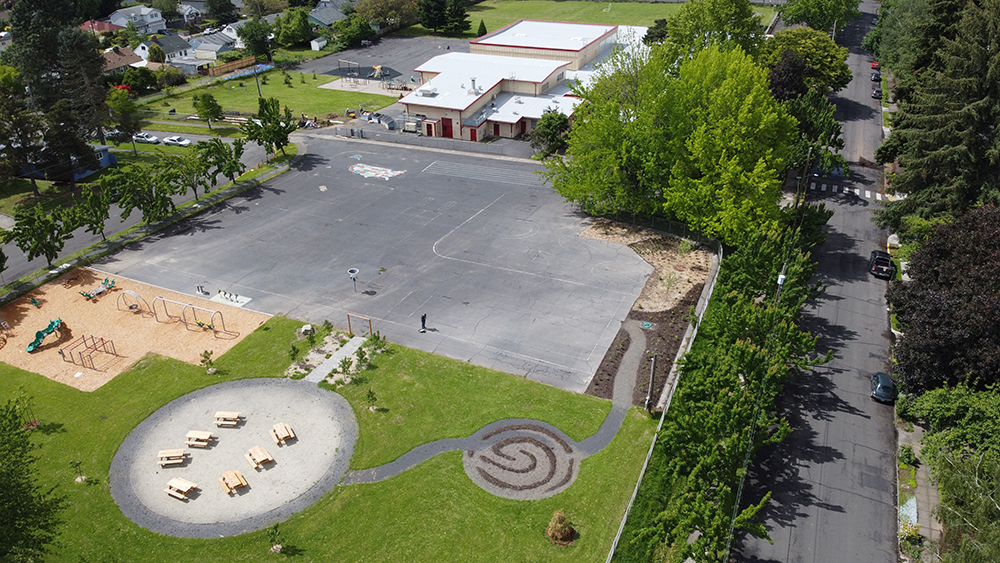 #2: We Have a Historical Quarantine Center

How timely is this? The Knappton Cove Heritage Center sits near Naselle on Rte 401 in Washington. A former cannery, the site operated as a quarantine and fumigation center for ships and their crew and passengers arriving to Astoria and Portland. Known as the Columbia River Quarantine Station and the "Ellis Island" of the West, the station operated from 1899 through 1938. Though this overlaps with the flu epidemic of 1918, the original primary purpose of the center was to protect against fleas carrying bubonic plague - though people were also screened for cholera, malaria, smallpox, leprosy, yellow fever, and eventually influenza. Passengers and crew found to be sick were isolated, though the hospital (known as a pesthouse or lazaretto) was not built until 1912. Ship fumigation took about 48 hours and involved burning pots of sulphur throughout the ship.
While the station is closed as we work through our own current pandemic, there's a lot you can learn about the history on their website and Washington State's HistoryLink.org.
#3: These Views Never Get Old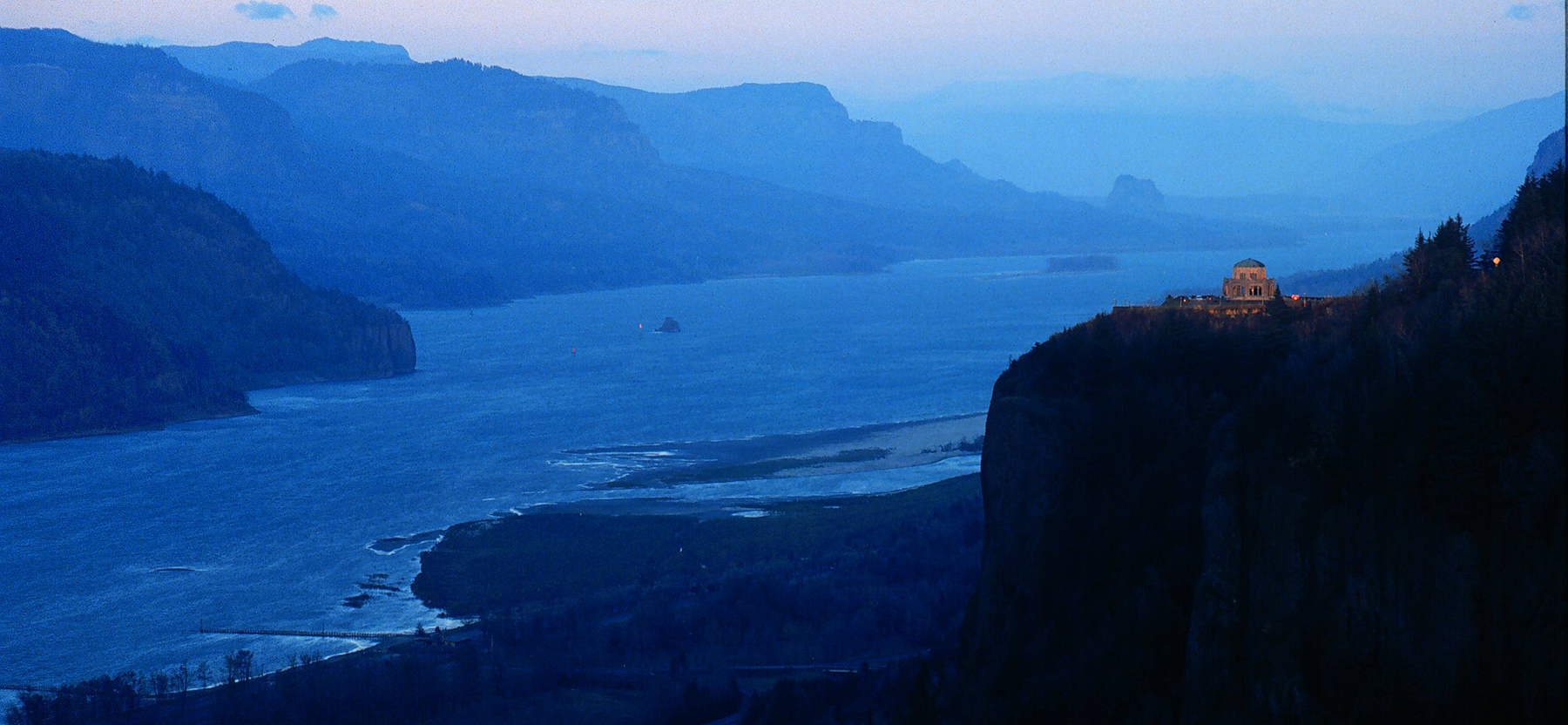 The upper reaches of the lower Columbia River is the Gateway to the Columbia Gorge, with a number of spectacular views of the river easily accessible. Need we say more? 
#4: The Confluence Project's Storytelling and Art
We have The Confluence Project, dedicated to storytelling and art along the Columbia River. Confluence's mission is to connect people to the history, living cultures, and ecology of the Columbia River system through Indigenous voices. Read more.
#5: Our Watershed Councils
By our count, there are at least 21 Watershed Councils and Friends groups in the lower Columbia River, all dedicated to caring for a tributary river or watershed. That's great news, because the lower Columbia is a huge river system, and each spot has its own challenges. We caught up with a few of our local watershed councils to find out what they've accomplished lately.  Read more.
#6: Lamprey
One of the many amazing creatures that lives within the Columbia River and its tributaries, lamprey are a primitive fish that lacks jaws but has a specialized suction mouth that it uses to feed on other fish and to attach itself to rocks as it moves over natural barriers. Read why we love them.
#7: Cranes' Landing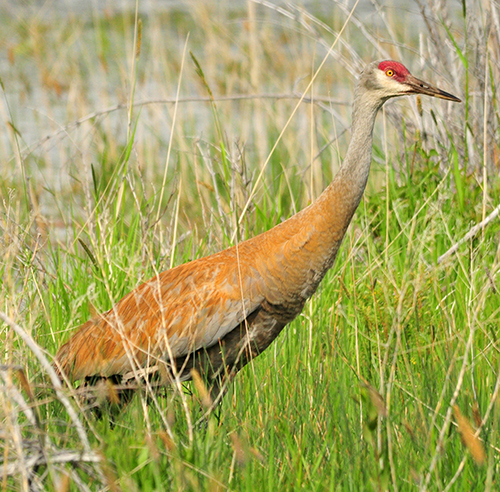 In the Vancouver Lowlands lies a 527-acre area conserved specifically for sandhill cranes. The land is managed by Columbia Land Trust, who farms the land for cranes to use September through April for foraging, resting, and staging before their spring migration to nesting grounds in the north. Read more about this unique spot.
#8: Our Orca Connection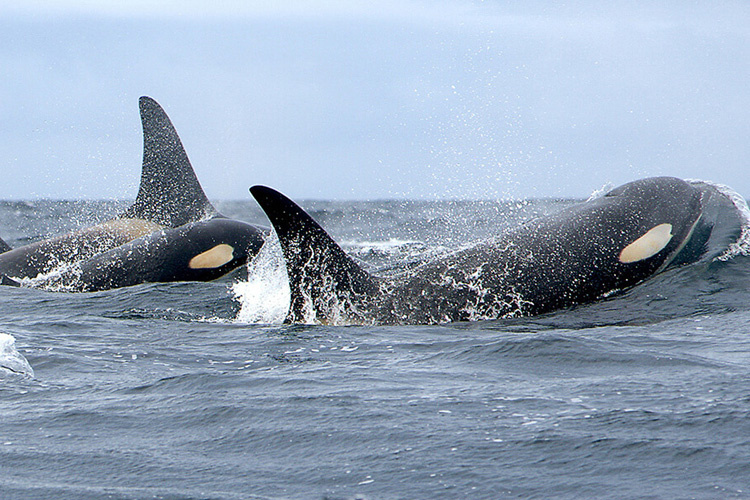 Columbia River Chinook make up more than 75% of the diet of the Southern Resident Killer Whales. Learn about efforts both in the Columbia River and Puget Sound to recover this iconic species.
#9: Ridgefield's Big Paddle
Every year since 2012, the City of Ridgefield holds a great big party on the Lake River waterfront on the first Saturday of June, which is also National Trails Day. The festival celebrates the city's connection to the river and the Lewis River-Vancouver Lake Water Trail. The festival includes food; music; opportunities to learn about Indigenous history, watershed science, wildlife and ways to protect water quality, and of course, paddling. Read more.
#10: Cottonwood
It's summer, and you might have noticed the fluff of cottonwood floating around your local park, looking almost like a layer of fresh snow. Black cottonwood are a very unique and useful tree, ideal for riparian habitat restoration projects because of how fast newly-planted cuttings will grow. It is dioecious, meaning that the trees bear either male or female reproductive parts, called catkins, and only female trees release their titular fluff.
Indigenous people also found the tree to have many uses, including as food, medicine, construction and more.
Read more about why we love cottonwood.
 
#11: 146+ Miles of Paddling Adventures
The Lower Columbia River Water Trail is 146 river miles, but that equals hundreds of miles of coastline you can explore in a kayak, canoe or SUP. From long epic miles to gentle bays for birdwatching, there is an adventure for anyone on the lower Columbia River. Here we share four ideas for your next paddle on the Columbia.
#12: Our Beautiful Beaches
You don't need to visit the coast to find great beaches. The lower Columbia has many options! Read more about a half dozen of our favorites.

#13  Our Coast Guard
Day in and day out, the brave members of the U.S. Coast Guard - Sector Columbia River watch over the Columbia River and coastal areas, providing search and rescue, safety and security, maritime law, and other essential services. In 2019 alone, the Sector saved or assisted more than 1,300 people. Read more about their wonderful service to our region.




Stay tuned for more throughout 2021 & into 2022!
26 Reasons