Estuary Partnership educators deliver this lesson for grades 2-6. Other educators implementing watershed education units may adapt this lesson for their own use.
Objectives: Students will understand the term 'watershed' and recognize how watershed boundaries are defined. Students will know the name of their local watershed and understand how their activities impact the lower Columbia River.
Activities:
1) Watershed Model
Students gather around the EnviroScape watershed model* to determine watershed boundaries as the instructor sprays water on the model.  As elements (cars, school, homes, etc) are added to the watershed students will discuss activities that may pollute watersheds. Point and non-point source pollution are defined and discussed using specific examples on the model. Students will brainstorm ways to reduce pollution in their watershed.
*Educators delivering this lesson independently of the Estuary Partnership can work with students to build their own watershed model. Or, our model may be available for short-term loan. Please contact McKenzie Miller at mmiller@estuarypartnership.org, 503-226-1565 X 229 to determine availability.
2) Watershed Poster
Each student receives a piece of paper representing a portion of a generic watershed. Students will draw pictures of various activities appropriate for various land uses. The individual pictures can be taped or stapled together on the classroom wall to represent an entire watershed. Classroom discussion and writing prompts focus on how land use in one part of the watershed affect other parts of the watershed.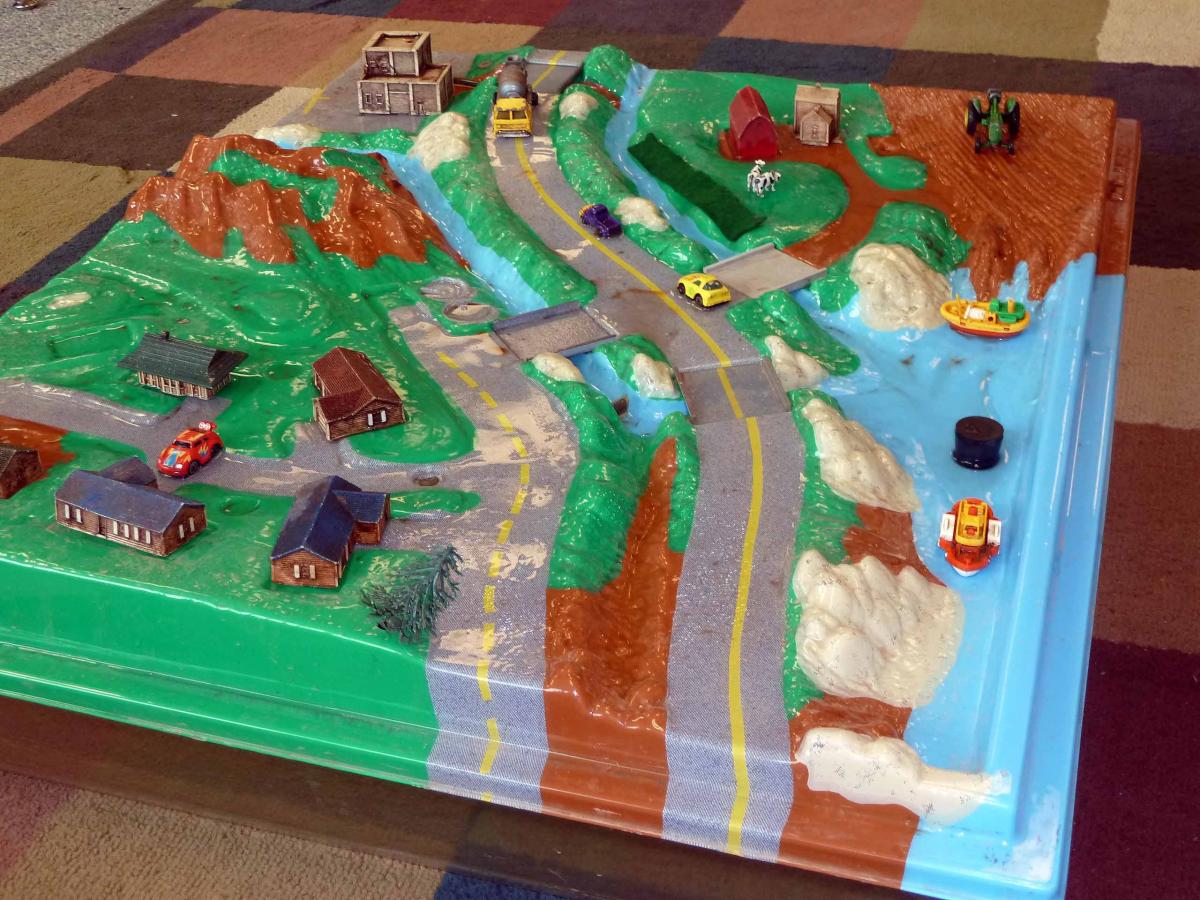 Documents and Links
Grade

---

Elementary

Topic

---

Water Quality

Type

---

Classroom Lessons and Outdoor Activities