The Estuary Partnership Board members represent the diverse and various interests of those who live, work and recreate on the lower Columbia River.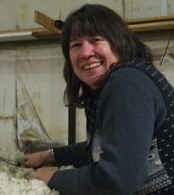 Margaret Magruder, Chair
Agriculture, Magruder Farms & Local Watershed Councils
Margaret is the managing partner of Magruder Farms, producing sheep in Clatskanie, Oregon, and the managing partner of Oregon Shepherd, LLC, a manufacturer of all-natural wool building insulation in Rainier, Oregon. She serves on several national, regional, and local agriculture, environmental, and policy groups. Margaret's career in production agriculture provides her a foundation in conservation and environmental issues as well as fostering a deep appreciation for the Lower Columbia River region. Margaret also is the Coordinator for the Lower Columbia River Watershed Council. She is a graduate of Willamette University and obtained a Master's degree from Syracuse University.
Elaine Placido, Vice Chair
Local Government, Cowlitz County
Elaine has served as Director of Building and Planning for Cowlitz County since 2013. Previously, she served for two years as the Building and Planning Operations Manager at Cowlitz County. Elaine has enjoyed a varied career including non-profit management and work with local governments in California and Nebraska. Elaine is a veteran of the U.S. Coast Guard who served for seven years active duty. She has a B.A. in Criminal Justice from Park University, an M.P.A. from the University of Nebraska-Omaha, and a doctorate in Public Administration from Valdosta State University.
Meta Loftsgaarden
State Government, Oregon Watershed Enhancement Board
Meta currently serves as Director of the Oregon Watershed Enhancement Board. She has worked throughout her career in fields that support her passion for local economies, communities, and resource conservation. Prior to her appointment as Director, Meta served as deputy director and board member representing USDA's Natural Resources Conservation Service. She previously worked for NRCS on partnership and policy issues in both Oregon and Montana. She ran the Montana Department of Agriculture's Marketing and Business Development Bureau, finding markets for Montana's value-added agricultural products. She also promoted rural economic and natural resource policies as deputy communications director for Montana's Governor and communications coordinator for the Montana Stockgrowers Association. Meta has a Master's in Public Administration from Portland State University and a Bachelor's in Agriculture Extension from Montana State University.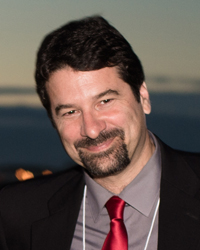 Rob Duff
Office of Washington Governor Inslee
Rob is a Senior Policy Advisor to Washington Governor Jay Inslee on natural resource and environmental issues. Prior to that, Rob managed the Environmental Assessment Program at the Washington State Department of Ecology, providing critical environmental monitoring data for agency decision making to protect and enhance human health and the environment in Washington State. Rob was also a toxicologist for the Washington State Department of Health, and Director of the Office of Environmental Health Assessments, where he led a team of risk assessors, toxicologists, epidemiologists and health educators towards the goal of reducing human exposure to environmental contaminants. He received a Bachelor of Science degree in Zoology from the University of Massachusetts at Amherst in 1986, and a Master of Science degree from the Department of Environmental Health at the University of Washington in Seattle in 1993.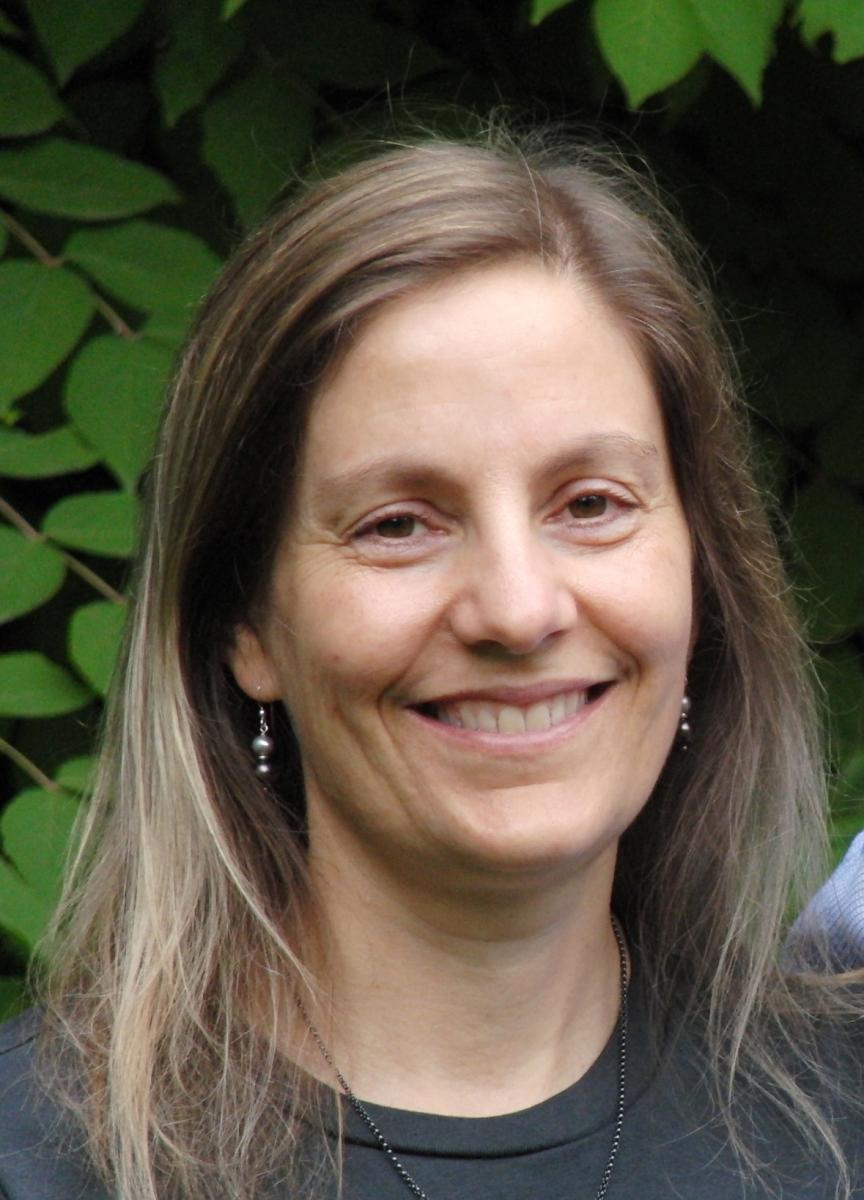 Gabriela Goldfarb
Gabriela formerly worked as the Oregon Governor's natural resources policy advisor from 2012 - 2016. She worked on a variety of issues including ocean and coastal matters, toxics, and air and land quality. Gabriela's prior experience includes a decade as an ocean and coastal policy consultant, Deputy Director of For the Sake of the Salmon, Federal Programs Manager for the California Coastal Commission, and Senior Consultant for a toxics regulatory consulting firm. Gabriela has a Master's in Public Policy from the Harvard Kennedy School and is a graduate of the University of California, Berkeley.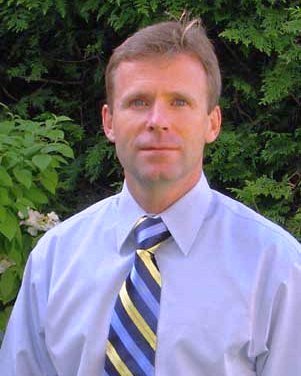 Kevin Gray
Transportation, Federal Highway Administration
Kevin is a Project Manager at the Federal Highway Administration. Previouslyk, Kevin managed the Transportation Business Group at HDR Engineering, Inc. He oversaw the provision of sustainable transportation solutions to clients throughout Oregon and SW Washington. Before that, he was the Environmental Services Director for Clark County, Washington. There, he managed several environmental functions, including stormwater management, solid waste services, compliance with the Endangered Species Act, and oversight of legacy lands. Prior to that, as Deputy Director of Public Works, Kevin played an integral role overseeing over $340 million in capital investments for Clark County. He has a unique understanding of the challenges and opportunities associated with protecting and enhancing natural resources while continuing to develop and improve the built environment. Kevin has a B.S. degree from the United States Military Academy, West Point NY, and is a licensed Professional Civil Engineer in Washington.
Marla Harrison
Lower River Ports & Shipping, Port of Portland
Marla has been resolving environmental issues associated with operating facilities for over 20 years for the Port of Portland, C-Tran, and NASA. She currently is the Environmental Planning and Natural Resources Manager for the Port of Portland. Her experience ranges from Superfund site remediation to construction of streaked horned lark habitat to sediment management. She holds a M.S. degree in Environmental Engineering from Stanford University, a B.S. degree in Civil Engineering from San Jose State University, and an A.S. degree in Nuclear Medicine Technology from Gwynedd-Mercy College. She is a registered Civil Engineer in Oregon and California.

Susan Holveck, Ph.D.
K-12 Education, Beaverton School District
Susan is the Secondary Science Curriculum Teacher-on-Special-Assignment with the Department of Teaching and Learning at the Beaverton School District. Susan was honored as the 2007 OSTA Middle School Science Teacher of the Year and the 2009 Lower Columbia River Estuary Partnership Steward of the Year. She helped develop the 2009 Oregon Science Standards and has helped review the Next Generation Science Standards. She serves on the Oregon State Teachers Association Board. Susan actively supports science teachers in the Beaverton School District and loves getting students outside to learn. Susan has a B.S. in Genetics from Ohio State and a M.S. in Genetics and Cellular Biology from Washington State University. She recently completed her doctorate in Education at the University of Oregon.
Bill Hutchison, Esq.
Corporate & Environmental Law, Lane Powell PC
Bill has long been involved in environmental and natural resource issues. He participated in development of Portland's downtown plan and has led environmental organizations. He chaired the Environmental Quality Commission and served as a co-chair of the Pacific Northwest Hazardous Waste Advisory Council. During his EQC tenure, he advocated for the nomination of the Columbia as a national estuary and he was involved with the Lower Columbia River Bi-State Water Quality Program. He led the Commission in the formulation of Tualatin River TMDLs and in issuing the stipulated order that triggered Portland's sewer system and big pipe projects. He co-chaired Portland's Willamette River Stakeholders Task Force. He has served on the Board of Forestry. He was active in the formation of the Lower Columbia Estuary Partnership. He is a member of the Oregon State Bar, and his practice emphasizes cooperative, corporate, real property, and environmental law. He received his J.D. degree from Willamette University, and his B.S. degree from the University of Oregon.
Charles Hudson
Columbia River Inter-Tribal Fish Commission
Charles Hudson (Mandan-Hidatsa) is the Intergovernmental Affairs Director for the Columbia River Inter-Tribal Fish Commission.
Dean Marriott
Watershed Health & Green Infrastructure
Dean served as Director of Environmental Services for the City of Portland from 1994 to 2015, leading the effort to clean up the Willamette River in Portland. The City completed construction in 2011 of a $1.4 billion water quality improvement program that benefits Portland residents as well as everyone downstream, including the lower Columbia River. Discharges have been cut from 50 a year to four. Dean led the City in becoming a leader in implementing the use of green streets, green roofs, and other sustainable stormwater management methods to improve water quality. Prior to moving to Portland, Dean was the Commissioner of Environmental Protection for the State of Maine for seven years. Dean received his J.D. degree from Florida State University and a B.S. in Political Science from University of Delaware.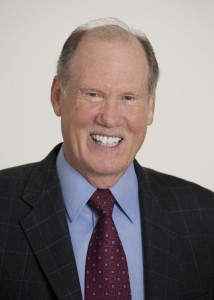 Roger McFadden
Business & Green Chemistry,
Roger is an industry leader green chemistry, integrating green chemistry principles to eliminate hazard and waste at all stages of product life cycle. Most recently, he was Vice President and Senior Scientist for Staples,Inc., an international office supply company. Prior to joining Staples, he was the chief science officer for Corporate Express and before that, vice president of technical services and product development for Coastwide Laboratories. He has worked as a consulting chemist and product engineer for several chemical manufacturing companies in the U.S. and Canada. He co-chaired the 2013 American Chemical Society Green Chemistry and Engineering Conference, he is a charter member of the Green Chemistry Commerce Council, sits on the GC3 Retailer Leadership Council and chairs a committee to advance Green Chemistry and the EPA Design for the Environment Formulator Initiatives. He is a former member of the California Green Ribbon Science Panel and served as the chairman of Oregon Governor Kitzhaber's Community Sustainability Council Workgroup for Coatings and Cleaning. Roger holds a M.S. Degree in Chemistry from University of Nevada at Las Vegas.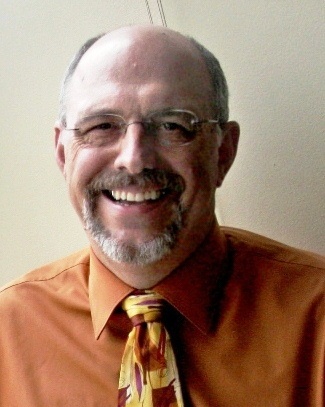 Dick Pedersen
Environmental Policy
Dick served as Director of Oregon Department of Environmental Quality from 2008 to 2016, and worked for the agency since 1996. Dick led the agency through multiple advancements in environmental protection, including updating fish consumption standards to be more protective of human health; establishing one of the first water quality trading programs in the nation; and developing rules to use cleaner fuels to reduce transportation related carbon footprint. He has served 30 years in positions in Oregon and Montana in water quality, environmental cleanup and natural resource damage repair. His past positions at DEQ include Deputy Director, Northwest Region Administrator and Land Quality Division Administrator. Dick holds a B.A., combined science degree in Biology and Chemistry from Carroll College, Helena, Montana.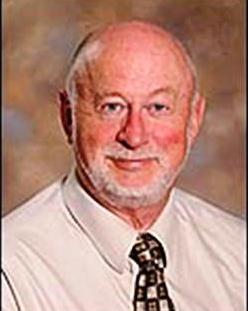 Jeff Smith
Fisheries Conservation Equipment, Smith Root, Inc.
Jeff is President and CEO of Smith-Root, an employee owned company that specializes in developing high-tech tools for fisheries conservation. Jeff is responsible for operations including financial, strategic planning, and development. He has more than 35 years of experience in business management and engineering development. Prior to joining Smith-Root, Inc., Jeff successfully orchestrated the start-up and marketing of four companies. With his background as a design consultant in civil and structural engineering, he saw the potential in fish barriers and was invited to join Smith-Root, Inc. as Vice President and General Manager of Operations to spearhead the division.
Sally Toteff
State Government, Washington Department of Ecology
Sally is the Regional Director for the Washington Department of Ecology's Southwest and Olympic Region. Since 2008, Sally has led and coordinated cross-program integration and delivery of services for a regional office of 170 people. She represents the Ecology Director on community, tribal, economic, and policy issues. Her office serves the twelve counties of Southwest Washington and the Olympic Peninsula. Since 1985, she has devoted her career to environmental and natural resource issues for local and state government and the private sector. Sally grew up on the lower Columbia River and has a Bachelor's Degree in Environmental Science from Western Washington University.
Ex Officio Board Members
Kevin Brice
Federal Government, US Army Corps of Engineers
Kevin has been the Deputy District Engineer for Programs and Project Management for the Portland District of the U.S. Army Corps of Engineers since May 2007. In this position, he provides District leadership in establishing and maintaining processes to manage the scope, quality, cost, budgets, and schedules of all district projects. He also directs all civil works program management activities. His responsibilities include program and budget development, preparation for Congressional testimony, oversight of program execution, and reprogramming actions. Further, Kevin is responsible for all civil works planning functions for the District, including plan formulation, economics, and environmental resources. Kevin graduated from the University of Wisconsin-Platteville with a Bachelor of Science degree in civil engineering. He received his Master of Science degree in Civil Engineering from Oregon State University. He is a Registered Professional Engineer in Wisconsin and Oregon and a member of the Society of American Military Engineers.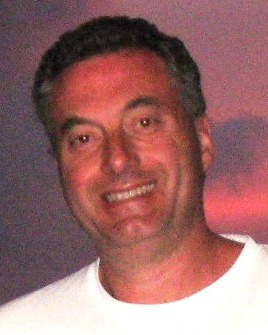 Greg Fuhrer
Federal Government, US Geological Survey Oregon Water Science Center
Greg is the Deputy Director of the USGS Water Science Center. He is a hydrologist with extensive water quality expertise including assessments of constituent loads and trends. He began his career with USGS in 1980 in the lower Columbia River and other Oregon estuaries. Greg has worked on a number of studies in the National Water Quality Assessment program where he was lead scientist for the Yakima NAWQA study and for the NAWQA in the Pacific NW. He is involved actively in the leadership of the Columbia River Toxics Reduction Strategy with U.S. EPA, a board member with the Lower Columbia Estuary Partnership, and a member of the Columbia River Sovereign Technical Team. Greg received a Bachelor of Science degree in Life Science from the University of Portland.
Mary Lou Soscia
Federal Government, US Environmental Protection Agency
Mary Lou is the Columbia River Coordinator for the Office of Water and Watersheds at Region 10 U.S. EPA. She leads the Columbia River Toxics Reduction Strategy, the Columbia River Toxics Reduction Working Group, and the implementation of the 2010 Columbia River Basin Toxics Reduction Action Plan. Mary Lou led the collaboration for the Oregon Water Quality Standards human health criteria and is currently leading the collaboration with Idaho Tribal Governments to address Idaho human health criteria revisions. Mary Lou also provides senior EPA representation on regional Columbia River Treaty work efforts. She has had over thirty years of experience with state, federal, and tribal government in watershed and river management issues. Mary Lou has a Bachelor's degree in Geography from Virginia Tech and a Master's degree in Geography from University of Maryland.
Yvonne Vallette
Federal Government, US Environmental Protection Agency
Yvonne is an Aquatic Ecologist with the U.S. EPA. For the last fifteen years, she has worked in EPA's Oregon Operations Office in Portland as the Oregon Wetland and Watershed coordinator and the Lower Columbia River Estuary Program Manager for EPA Region 10. She previously worked with the U.S. Army Corps of Engineers. Her work with EPA is focused on the technical and policy aspects of the Clean Water Act (CWA), including Section 404. Her practicable experience includes work in: wetland delineation and assessment, 404(f) exemptions, enforcement, mitigation, CWA jurisdiction, 404 program assumption, and wetland restoration; as well development of wetland research projects and the management of wetland development grants for states, tribes, and local governments. Yvonne is a licensed wetlands biologist. She earned a B.S. in Wildlife Biology from Louisiana Tech University and a M.S. in Marine Ecology from Texas A&M.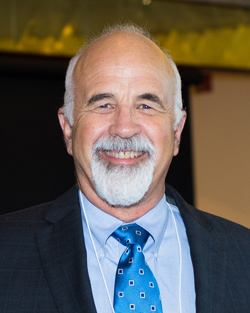 Rob Walton
Federal Government, National Oceanic and Atmospheric Administration
Rob Walton is a Senior Policy Advisor with NOAA Fisheries. He has been with NOAA for eleven years and has worked on ESA salmon and steelhead issues for over 20 years. Among a wide variety of former jobs, Rob was Acting Ombudsman for the State of Alaska. Rob currently is NOAA's coordinator for implementing the Upper Willamette Recovery Plan, and he is writing the proposed recovery plan for Oregon Coast Coho. Rob holds a B.S.E.E. from the University of Washington, and a M.S.E. in Science and Public Policy from the University of Washington.
Honorary Board Members
The Honorable Brad Witt
Oregon State House of Representatives
Brad represents citizens of District 31 in the Oregon Legislature. He studied history at the University of Massachusetts at Amherst and graduated with a Bachelor's degree in History and a minor in Economics. He went on to graduate from the University of Oregon with Master's degree in Labor and Industrial Relations. Fresh out of graduate school, he got his first white-collar job as a labor economist for the AFL-CIO in Washington, D.C. He returned to Oregon and worked as a labor representative in the forest products industry, seafood processing, and retail industries. He served as Secretary-Treasurer to the Oregon AFL-CIO from 1992 to 2005, when he was appointed to the Oregon Legislature. Brad has served on the Oregon State Boards of Forestry, Watershed Enhancement, Workforce Enhancement, Workers' Compensation and Forest Resources Institute.He also served as the Chair of the bi-state Lower Columbia River Estuary Partnership. Brad is a contract negotiator for United Food and Commercial Workers, Local 555.
The Honorable Sharon Wylie
Washington State House of Representatives
Sharon Wylie has more than 20 years of management, public relations, and leadership experience in business, non-profits, and government. Most recently, Sharon worked as a management consultant with business, non-profit, and government clients. Prior to this, she worked as Government Relations Officer for Clark County, where she developed yearly legislative agendas, strategies and initiatives. Before working for Clark County, Sharon worked as a consultant for her own company, Wylie and Associates. From 1993-1998, Sharon served as an Oregon Legislator in State House District 22 in Gresham. Sharon earned a B.A. in Political Science from University of California Riverside.
Executive Director
Debrah Marriott
Lower Columbia Estuary Partnership
Debrah has led the Estuary Partnership as Executive Director since its inception in 1995, developing and implementing the first two-state comprehensive action plan for the lower 146 miles of the Columbia River. She has grown the organization to a staff of 21, building scientific tools and databases, restoring thousands of acres of habitat, instituting monitoring programs, providing applied learning to students, and engaging thousands of volunteers in riparian plantings. She is working with members of Congress to secure passage of the Columbia River Restoration Act to expand toxics reduction and clean-up. Prior to moving to Oregon, she served the State of Maine Department of Environmental Protection for six years, first as Director of the Bureau of Land Quality and then as Deputy Commissioner. Previously, she was Planning Director for the City of Lewiston, Maine. Debrah holds a M.A. in Geography from the University of Oregon and a B.A. from the University of Maine Farmington.